Jobs for military spouses 
At VA, we know military spouses are educated, qualified, and ready to serve the nation's Veterans and their families. We offer rewarding careers across the U.S. that give you the flexibility to support your military spouse through transfers and relocations.
Find your career
We've partnered with the Department of Defense Military Spouse Employment Partnership (MSEP) program to help recruit, hire, promote, and retain military spouses in meaningful careers at VA. Search for open jobs today.
Promoted jobs for military spouses
There are a variety of occupations open to military spouses. Here are some of the most popular choices.
Information technology (IT)
Our IT professionals help deliver innovative technologies and ensure our networks are safe and working well for all Veterans who come through our doors.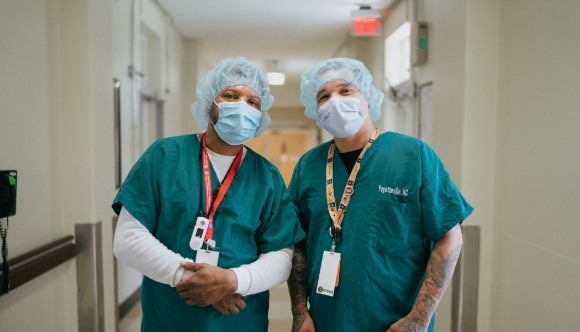 Environmental services
Help Veterans get better fast by keeping facilities clean and safe for patients, staff, and visitors. Work alongside fellow Veterans, who make up 85% of our custodial staff.
Administrative support
Our administrative professionals work behind the scenes in finance, human resources, and other fields to support our mission of providing the best possible health care to Veterans.
Additional resources to set you on the right path
If you're a military spouse, we invite you to pursue your career at VA. Get more help and resources below.
My Career Advancement Account scholarship
Military spouses can receive up to $4,000 in tuition to pursue licensing in targeted fields.
Find comprehensive information and resources on military spouse education and career opportunities.