Nursing jobs
Nurses like you are at the heart of VA's patient-centered standard of care. Find a job that makes a lasting difference in the lives of Veterans and gives you the work/life balance you crave.
Nursing job openings
Take a look at all VA can offer you, and pursue a nursing opportunity that will push your talent to exciting new heights.
Here are some sample USAJOBS searches we recommend to get you started.
My mission every day is to come into work and help one person. If I help one person everyday, that's 365 people that I've helped in a year.

Lauran Warburton, RN
Admissions Coordinator
A prescription for success
Enjoy limitless room to grow your career with the variety of care environments, research prospects, and educational support available at VA.
As the nation's largest employer of nurses, we're proud to invest in your future and help you realize your greatest potential.
Whether it's through scholarships and loans, leadership training, residency programs, or partnerships with nursing schools, we have a rich history of helping our nurses forge clear paths to greater success.
We also want to help you balance your work life with your home life, providing flexible schedules, remote work options, and generous vacation and personal leave.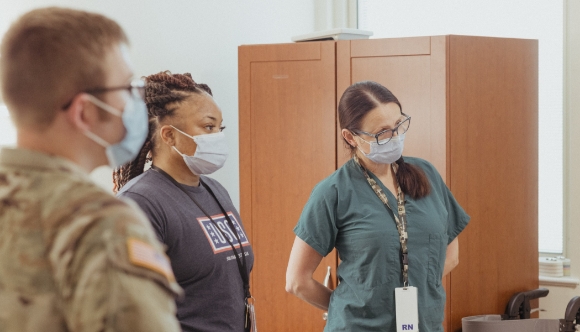 Support your education
We offer loan repayment, scholarships, and more.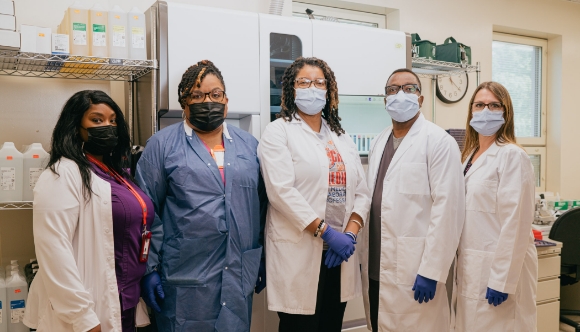 Employment benefits
Find work/life balance, plan for the future, and prepare for the unexpected.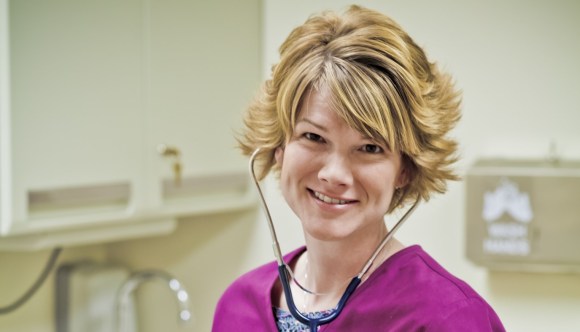 Job application process
This step-by-step guide reviews the process, from the exploration phase all the way through to hiring.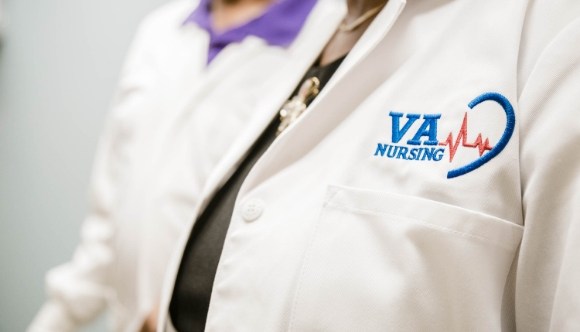 RNTTP Residency
Go from the classroom to practice easily and confidently with the Registered Nurse Transition-to-Practice Residency Program.
Discover the total rewards of a career caring for Veterans
These downloadable flyers and brochures come packed with details about the career benefits of serving Veterans enrolled in VA health care.
Travel Nurse Corps Jobs
Explore the country and VA as a travel nurse. If you're flexible, mobile, and able to take at least 3 short-term job assignments per year, the Travel Nurse Corps might be for you.
This is a great opportunity to:
Be hired and on-boarded more quickly
Find a VA facility that is a good permanent fit for you
Be a valued member of our health care team
Explore the country and meet a variety of Veterans