Pharmacy jobs
We're pushing the boundaries of pharmacy care at VA. Apply your skills in new ways with greater autonomy to make clinical decisions and write prescriptions.
Pharmacy job openings
We're hiring pharmacists across the U.S. to help us deliver accurate, effective treatment. Experience the unbeatable satisfaction of a career giving back to Veterans.
Here are some sample USAJOBS searches we recommend to get you started.
VA is great for work-life balance. I like being here. This is the best place where I like to be away from home.

Melinda Matos-Toro, PharmD., BCPS
Clinical Pharmacist Practitioner
A prescription for success
We're proud to offer numerous avenues to further develop your pharmacy career.
Choose from a number of roles and care settings, like supporting Veterans in substance abuse treatment programs, working in outpatient clinics, or offering care in a community living center.
We provide advanced training, mentorships, tuition reimbursement, and access to a team of over 6,000 VA pharmacists who can help you navigate this new frontier in your career.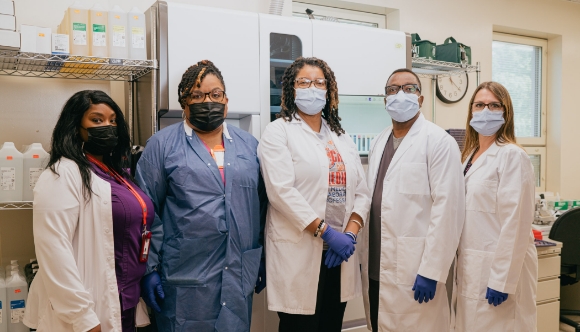 Employment benefits
Find work/life balance, plan for the future, and prepare for the unexpected.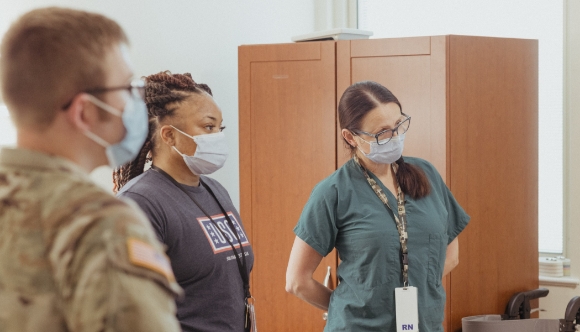 Support your education
We offer loan repayment, scholarships, and more.
Pharmacy Residency Program
Choosing a residency is one of the biggest career decisions you'll face — and we give you more options to help you find the ideal fit. We manage the largest program for advanced clinical training for pharmacists, with hundreds of accredited programs across the country in a range of specialties, from ambulatory care to cardiology to geriatrics.
Discover the total rewards of a career caring for Veterans
These downloadable flyers and brochures come packed with details about the career benefits of serving Veterans enrolled in VA health care.