Employment benefits
Enjoy career benefits that help you find work/life balance, plan for the future, and prepare for the unexpected. With comprehensive health insurance, unmatched paid time off, and broad retirement options, you can rest assured that VA will care for you as you care for those who have served.
Time Off 
We know you value personal time to spend with your loved ones or pursue your interests.
13 to 26 days of paid annual leave
13 sick days annually, with unlimited accumulation
11 paid federal holidays
12 weeks of paid parental leave
Up to 15 days of leave for active reservists and National Guard members
Flexibility 
Life happens — and sometimes it happens between 9 a.m. and 5 p.m. or on another coast.
Work-from-home options
Flexible scheduling
Work anywhere in the U.S. with one active license
Choose from any of our 1,300 facilities
Change locations without losing benefits or salary
Insurance Options 
Whether protecting you personally or professionally, VA insurance coverage is unparalleled.
Comprehensive federal health insurance for life
Up to 75% of health premiums paid
Group life insurance for you and eligible family members
Long-term care coverage for home care, adult day care, and facility care
Flexible savings accounts to pay for health care expenses, tax-free
Free medical malpractice insurance for health care providers
 Retirement 
Prepare for the next stage in your life with federally supported retirement options.
Access to the Federal Employees Retirement System
Eligible for monthly retirement benefits after just 5 years of federal service
Supplement your retirement with the tax-deferred Thrift Savings Plan, similar to a 401(k)
Long-term disability benefits after 18 months of service
Add VA benefits to your full military retirement pay or pension
Competitive Compensation 
Strong starting salaries, steady growth, and incentives
Employment incentives, including recruitment and relocation bonuses and retention allowances
Regular performance-based increases and accelerated increases for outstanding performance
Premium pay rates for overtime, weekend, holiday, on-call, and night work
Incentive awards like superior performance awards, special contribution awards, quality step increases, and VA honor awards
Download our brochures and flyers for more.
Our Mission 
At VA, we put Veterans at the heart of everything we do. We recognize that it is up to all of us to make sure Veterans can enjoy the health and happiness they deserve. That's why we're constantly pushing ourselves to develop more advanced treatments, enhance support services, and expand access to our state-of-the-art facilities.
We invest in our people because we want them to be happy. Just as we care for our Veterans, we care for our employees too.

Heriberto "Eddie" Munoz
Chief of Human Resources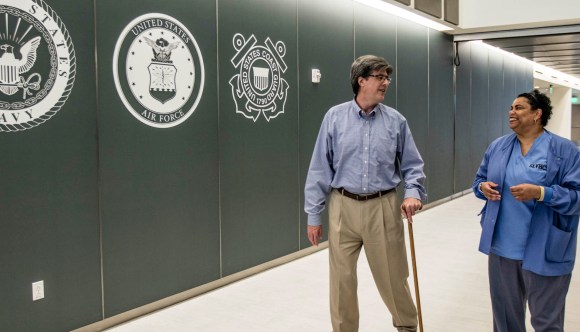 Being of service
Our core values — Integrity, Commitment, Advocacy, Respect, and Excellence — shape our mission and show how much "ICARE" is a part of all that we do.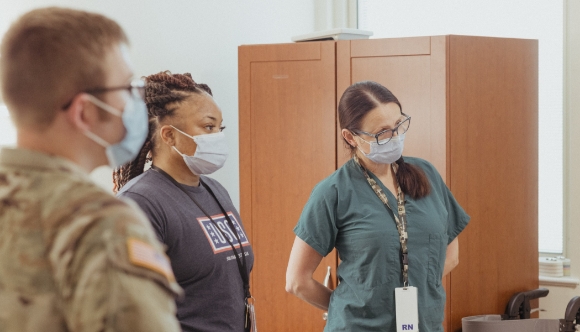 Support your education
We offer loan repayment, scholarships, and more.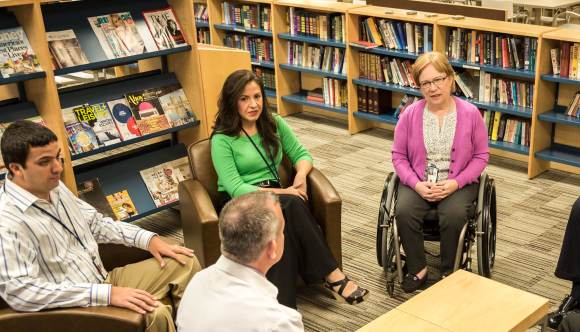 Diversity, people, and culture 
You'll find a culture of camaraderie and a commitment to hiring a workforce that represents and supports our diverse group of Veterans.