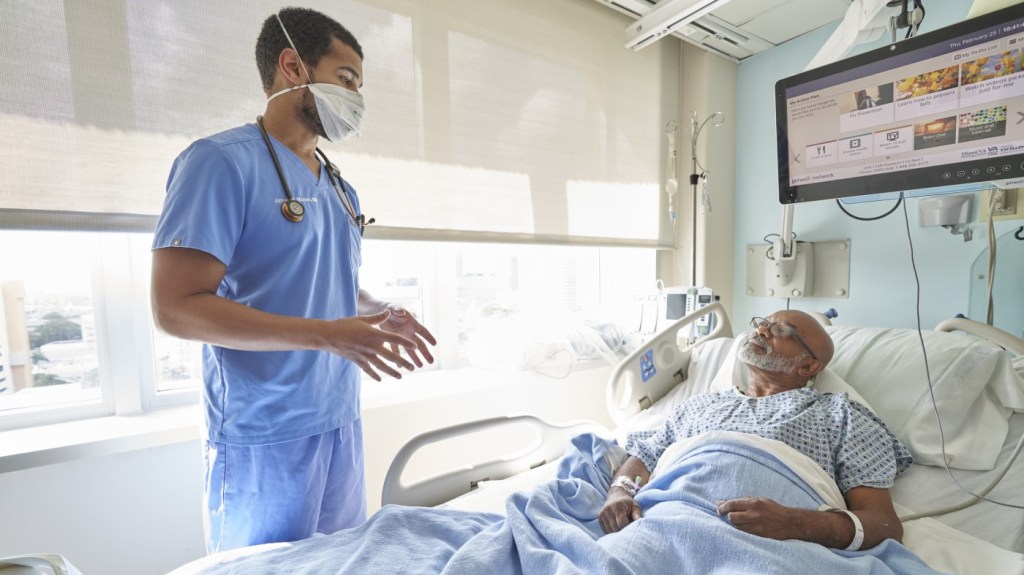 What does it mean to practice emergency medicine at VA? With the recent publication of "The hidden jewel of emergency medicine careers: Why it's time to explore the VA" in Academic Emergency Medicine (AEM), VA's own Dr. Neil Patel and Dr. Chad Kessler explored that very subject.
So, what are the facets of our "hidden jewel" that can make a difference to physicians? Let's find out!
The balance
"What I didn't expect was a system that allows me to go home after each shift feeling empowered rather than depleted and that acknowledges that physicians need time to rest and recover so that that they can give the best version of themselves to Veterans," wrote Patel.
In addition to other professional employment benefits, VA provides generous time off to help each member of our emergency medicine team find the right work/life balance. We offer flexible schedules to accommodate the lifestyles of our physicians, as well as 13 to 26 days of paid annual leave, 13 days of paid annual sick leave with no limit on accumulation, 11 paid federal holidays, and 12 weeks of paid parental leave to help you make the most of life.
The care
"There's no insurance spiderweb to navigate to get Veterans the care they need," Patel and Kessler shared. "Only physicians and Veterans decide what studies are needed or when a patient would be best served by being in the hospital."
We offer the freedom to practice medicine and focus on the patient. At VA, medicine isn't about business, it's about being of service. As our doctors noted, "There's only one focus at VA—doing what's best for the Veteran."
The connection
"At VA, each patient is so much more than their presenting complaint. Their history, their experiences, their culture matter," our doctors explained. "VA physicians, being free of arbitrary productivity and individual throughput targets, have the time to really listen and get at the heart of what truly ails their patient."
Taking your time with Veterans is a priority when it comes to how we approach medical care. Not only does it help ensure their safety, but it also makes them feel valued, which is essential to forming meaningful, trusting physician-patient relationships.
The opportunities
"Being the largest integrated health care network in the nation, there are unlimited opportunities for emergency physicians at the VA. From rural emergency departments to high-volume urban sites, from solo practice to multi-attending resident teaching emergency departments and urgent care centers, there's an option for everyone," Patel and Kessler noted.
As a VA emergency medicine physician, you'll be provided with an active, unrestricted license that allows you to work with Veterans at any of our more than 1,300 facilities across all 50 states, the District of Columbia, and even some U.S territories, in urban, metro or rural areas . That's a flexibility you can't find anywhere else.
The protections
Our doctors described "perhaps the most overlooked benefit" as being able to practice with sovereign immunity malpractice protection.
VA physicians are covered under federal tort laws. As a member of our team, you can focus on your patients and being a better physician, instead of worrying about legal paperwork. We are committed to making sure our employees are secure in their careers so they can focus on caring for our Veterans.
"Instead of practicing defensive medicine, physicians can truly practice evidence- and value-based care that's grounded on what the patient truly needs," they said.
Work at VA
"The heart of the VA mission remains singularly focused on providing exceptional bedside care to Veterans," Patel and Kessler said, and that means bringing great doctors like you on board.