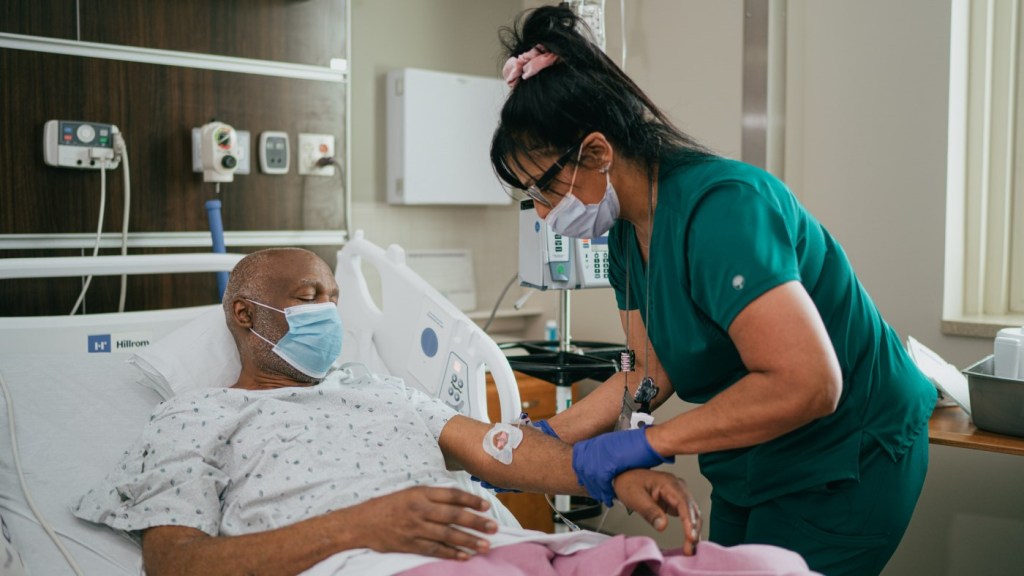 Attention college juniors studying the field of nursing! VA's Student Trainee Experience Program (VA-STEP) is a program for aspiring nurses like you who are seeking fulfilling careers improving the lives of those who've served our nation.
Designed for outstanding nursing students, VA-STEP helps you develop both clinical competence and confidence in Veteran-centric care. Even better, VA-STEP serves as path to employment with VA after graduation and licensure.
About VA-STEP
Through this program, you'll be employed as a trainee, working full-time over the course of a 10-week summer program between your junior and senior years. For 400 hours, you'll work under the supervision of a mentor, earning a salary while caring for our Veterans at a local VA facility.
VA's national health care system provides for Veterans at every stage of their lives, so as part of VA-STEP, you can gain experience in a number of different facilities and specialties:
Emergency departments
Intensive care units
Mental health
Surgery
Community Living Centers
Palliative care units
Nursing homes
Are you eligible?
Eligibility for VA-STEP depends on a number of factors. The program is open only to U.S. citizens, but there are additional qualifications. When you apply, you must be:
A current nursing student within one semester of completing the junior year of a BSN program from a nationally accredited school
Willing to undergo a background/suitability investigation
Able to work 400 hours during summer between junior and senior year
Minimum cumulative GPA of 3.00 on a 4.00 scale
Currently in good academic standing leading to graduation and NCLEX certification, as defined by your school or university
Most importantly, an interest in Veteran-centric health care and in employment at a VA medical center after graduation will make sure you're putting your talents and training to good use.
After graduation
Each facility has its own transition programs designed to keep you employed until you are ready to start your residency. This can come in several variations, but the program's goal is to move you from trainee to a student nurse technician or graduate nurse technician role as part of your pre-licensure placement.
From these positions, you can then transition to a residency program at the facility. This can either be through our Registered Nurse Transition to Practice (RNTTP) program or through a Post-Baccalaureate Registered Nurses Residency (PBRNR) program. From there, you'll be qualified to be placed in a full-time employee position.
As an added incentive, you may be hired at a salary rate above the minimum, based on superior qualifications, such as documented outstanding performance in the VA-STEP program and/or number of hours completed as a VA-STEP participant.
More ways VA can help
Beyond the training programs we offer, you can set yourself up for financial success by applying for VA scholarships and loan reimbursement programs:
Education Incentive Scholarship Program (EISP): Receive over $44,000 to help pay for higher education costs after one year of VA employment.
National Nursing Education Initiative (NNEI): Obtain a bachelor's or advanced nursing degree while working at VA with help from tax-free scholarships created for nurses.
Health Professional Scholarship Program (HPSP): Specialize in a high-need field at VA while in medical school to earn full tuition, money to cover learning expenses, and a stipend.
Student Loan Repayment Program (SLRP): Get up to $10,000 a year to assist with repaying student loans when working in certain VA occupations.
Work at VA
VA-STEP is designed to increase your clinical skills and critical thinking while caring for our nation's Veterans, paving the way for a VA career. Apply today.