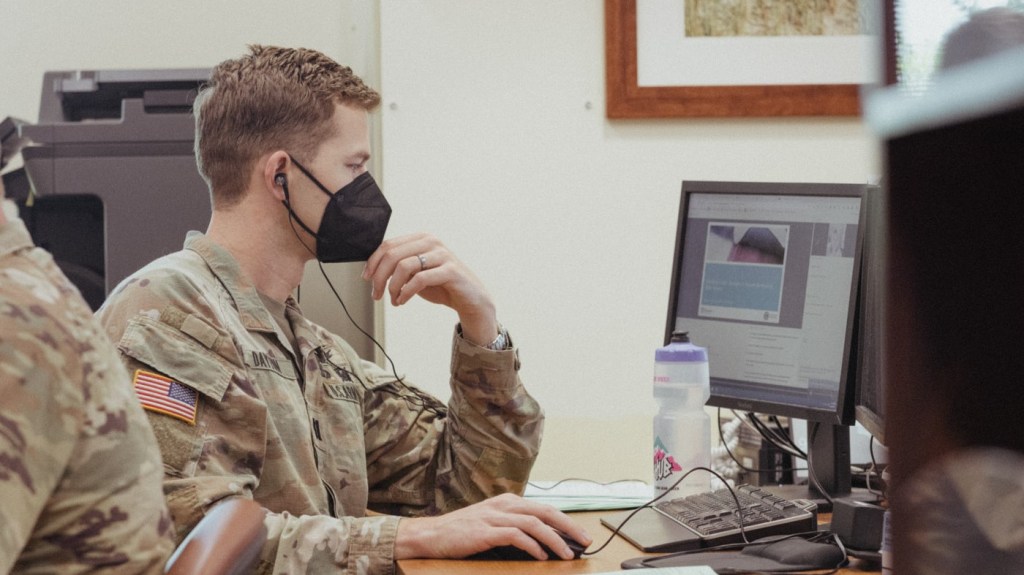 Struggling with what to include in a cover letter? You're not alone. You might feel a lot of pressure to get this document right — after all, you only get one chance to make a good first impression.
Don't worry. We're here to help with five tips to help move your VA application to the top of the pile.
Customize your cover letter
While it's tempting to write one letter to send with all applications, a generic cover letter isn't going to cut it these days.
There's a lot of competition for jobs, especially at VA, and a cover letter tailored for a particular job will help you stand out.
"HR managers here at VA use cover letters to help narrow down the applicant pool," explained Mike Owens, host of our "Talk About It Tuesday" (TAIT) career advice broadcast on LinkedIn. "For every vacancy that we have here at VA… there's probably over 100 applicants that apply."
"This is absolutely a must. A generic cover letter will not do," agreed Tim Blakney, VA recruitment consultant.
Indeed.com recommends keeping an outline of your cover letter and filling it in with specific details after reading the job description.
"If you have generic information, you're not telling that hiring manager why you're the best person for that vacancy," Owens said.
Don't skimp on the details
"In federal hiring, more is often better than less," Dave Aragon, recruitment consultant at VA, said in a video on applying to VA.
That's because VA is looking for candidates whose skills and experience most closely align with the position description.
"Our HR staffing specialists are trained to really identify those candidates who have the highest potential for meeting the expectations of that position. We want you to get interviewed and we want you to get hired," Aragon said.
"The more we know, the better you'll look," agreed Blakney.
Be thorough, but keep your cover letter to a page.
Do your research
"You want to show that you've researched VA. You've researched the mission of VA. You've researched the position that you're applying for so you can put some of that information inside of your cover letter," Owens said.
Also, take the time find out who will be reading your resume so you can address it to them personally.
Luckily, we make this easy for you. Most VA positions on USAJOBS include the agency contact at the bottom of the posting.
Review and then review again
All employers are looking for candidates with good attention to detail. Don't get passed over by making spelling and grammatical mistakes in your cover letter.
"Errors will not go over well. You need to put your best foot forward," Blakney said.
"It will portray to the hiring manager that you do sloppy work and you don't put effort into making sure your work is accurate," Owens concurred.
Don't completely rely on spellcheck to find mistakes, like using "your" when you meant "you're."
Ask a friend to look over your cover letter for you if you can. They'll be less likely to skim over obvious mistakes since they have some distance from the document.
Strike the right tone
Be friendly and be yourself, but be professional.
While cover letters for governmental positions tend to be less flowery than those in the private sector, "your cover letter kind of helps put your personality out there," Owens said.
Your cover letter shouldn't be totally self-absorbed either. This is a good place to discuss your passion for health care or your commitment to the nation's Veterans, Military.com advises.
"Make sure you tell the reader what you bring to the table. Make them want to reach out to you," said Blakney.
Hook the hiring manager with a good introductory paragraph, and then talk about what you can deliver for them.
Work at VA
Put these tips to use, and get ready for a rewarding career at VA.