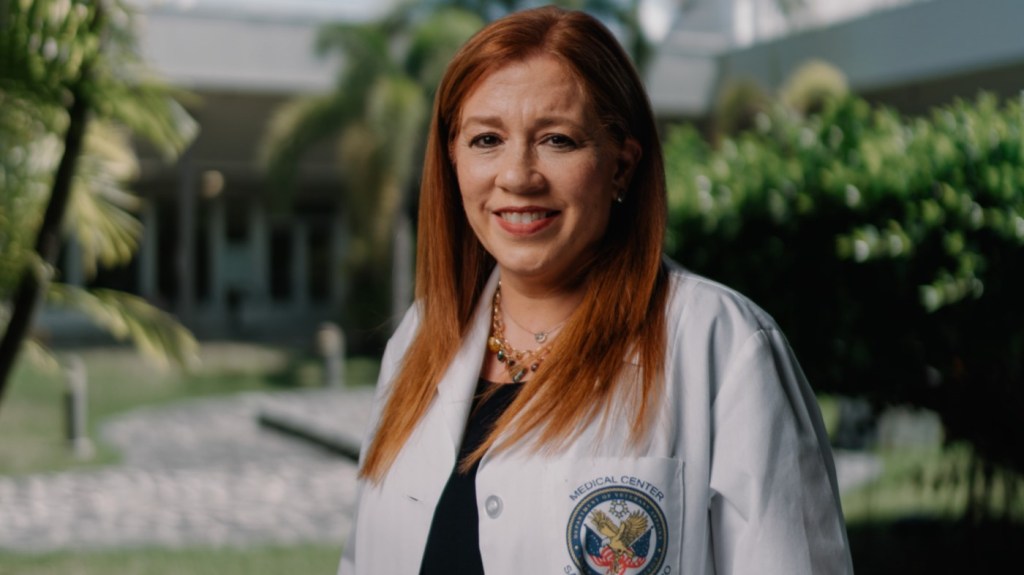 Do you want use your clinical skills caring for Veterans, but feel like you're stuck in place because of a service contract with your current employer? Thanks to our new Contract Buy-Out Program (CBOP), you may be eligible to come to VA, and have us take care of your service contract when you do.
Escape to VA
The Sergeant First Class Heath Robinson Honoring Our Promise to Address Comprehensive Toxics (Honoring Our PACT) Act, we've expanded and introduced numerous hiring incentives to help us recruit the best and brightest to provide health care to millions of rural Veterans.
As part of the PACT Act, CBOP authorizes VA to buy out service contracts for health care professionals in exchange for 4 years of service at one of our rural or highly rural VA medical centers or an affiliated community-based outpatient clinic.
This program is a game changer for physicians, nurse practitioners, physician assistants, and certified registered nurse anesthetists who want to come to VA, but may be indebted to their current employers because of locum agreements, loan repayments, or sign-on bonuses.
Physicians who own their own practices may also be eligible, allowing them to step away from the headaches of dealing with business management and insurance concerns to focus on healing.
"Over the years, there have been too many physicians and health care providers who want to serve our Veteran patients but had to turn down the opportunity due to a contract with their current employer," explained Paul Gaffney, program manager.
"With the CBOP, they now have the ability to not only begin a rewarding career, but it will enable them to focus on the clinical aspects of medicine knowing they have support from the largest health care system in the country."
Why rural facilities?
Almost a quarter of all Veterans in the United States—4.4 million—return from active military careers to reside in rural communities.
While Veterans may enjoy the benefits of rural living, they may also experience health care challenges that are amplified by their proximity to health care facilities, so VA has invested in programs like CBOP to reach those Veterans who make their homes outside urban areas.
But working in a rural facility can offer providers like you numerous rewards as well. Living and working in a rural location offers you the chance to enjoy a more relaxed pace. That means more time to focus on your patients and to develop meaningful relationships with your colleagues.
These locations also provide the opportunity to appreciate the benefits of rural living, whether it's getting out into nature just steps from your door, exploring hobbies like camping or hiking or relaxing at the beach, or enjoying the close-knit ties of a small community. Embracing these facets of rural living can help you to achieve the work/life balance you've been craving.
"With over 450 rural VA medical centers and affiliated outpatient clinics nationwide, the VA has place waiting for you," said Gaffney.
Tip of the iceberg
Participation in CBOP is a huge benefit all on its own. It frees you to pursue the career you've always wanted and to embrace the noble mission of serving Veterans. You can focus on the medicine, the healing that drove you to become a clinician in the first place, rather than worrying about a contract.
However, participation in CBOP does not preclude you from enjoying other benefits available to our employees. In fact, we encourage you to take advantage of any other incentives we have to offer.
Whether it's a relocation incentive associated with moving to a rural facility, recruitment bonuses for your specialty, or letting us pay down your student debt through the Education Debt Reduction Program, you can enjoy any (or even all) of the above in addition to your participation in CBOP.
Work at VA
If you are ready to serve the health care needs of our rural Veterans but a contract with your current employer is holding you back, contact the CBOP office today.