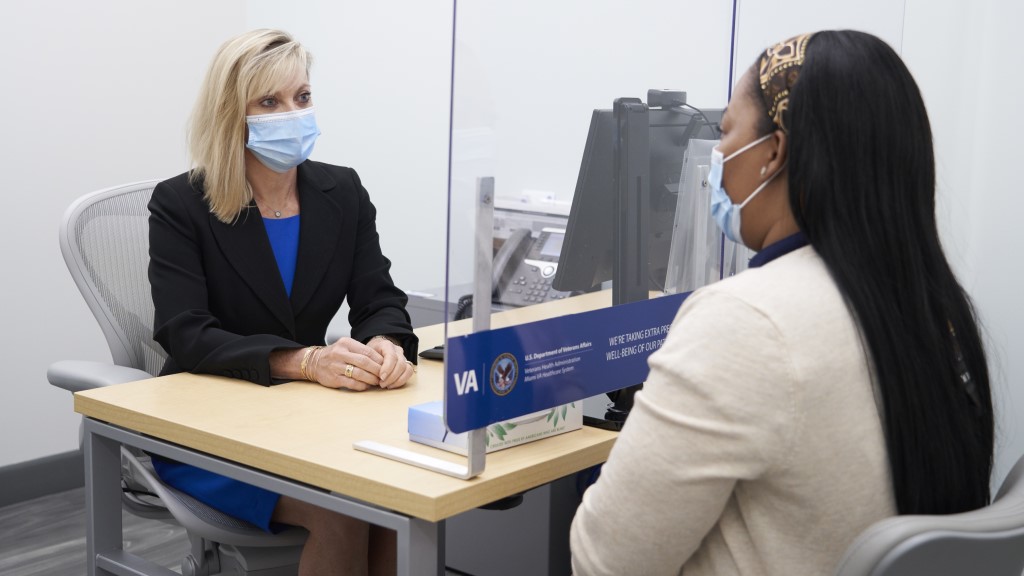 When looking at job announcements and exploring careers at VA, you likely will have come across the General Schedule (GS) rankings. You may have wondered exactly what it means and how it translates to your own qualifications.
For anyone first dipping their toes into federal employment, the GS classification system can be difficult to understand, as it can be translated in several ways: military service, education, position, or even professional experience.
How do you know what's the right GS ranking for you, and which jobs you should be applying for? Read on and we'll help you make sense of the system.
GS and its use
A GS level is how the federal government ranks the qualifications and compensation for a position. In other words, a GS level is shorthand to define who should be applying for a job, as well as what the agency is likely to pay people in that position.
This classification system covers the majority of civilian federal employees, of which there are about 1.5 million worldwide. These employees work in all manner of professional, technical, administrative, and clerical positions, and are ranked out of 15 grades — from GS-1, the lowest level, to GS-15, the highest level.
Each level also has 10 internal steps, which can be increased through positive performance and experience on the job, but for now, focus on what level most closely matches your resume.
GS and military rank
Veterans and transitioning military personnel will probably have the easiest time understanding GS level, as you already have experience with rank structure.
For enlisted service members, rank E-1 through E-4 is equivalent to GS-1 through GS-4. Moving up in rank, a GS-5 position would equate to E-5 or E-6, depending on the position. GS-6 then compares to E-7, GS-7 aligns to E-8, and GS-8 corresponds to E-9.
Above GS-8 begins incorporating the knowledge and experience of officer classes. An O-1 roughly translates to GS-9, and O-2 to GS-10 or GS-11. The rank of O-3 compares to a GS-12 level, while O-4, O-5, and O-6 translate to GS-13, GS-14, and GS-15, respectively.
Warrant officers (WO-1 through WO-5) can fall anywhere between GS-9 and GS-12, depending on your career path and the parameters of the job.
GS and education
Education is another good way to compare GS levels.
At GS-1, this job requires no formal education, while GS-2 and GS-3 positions need the equivalent of a high school diploma.
For positions rated GS-4 through GS-7, the hiring manager is going to expect to see college credit of some kind on your resume, whether it's an associate degree or a bachelor's degree.
A master's degree may be required for positions listed at GS-9 and above, though positions beyond the GS-11 level are often (though not always) reserved for those with advanced degrees or even doctorates, depending on the job.
GS and position
GS classifications can also translate into the kind of work you'll be doing within your agency.
While not every agency may follow these specific guidelines, the following is a good rule of thumb when you're first digging into government jobs.
GS-3 or GS-4: Typically internships or student jobs
GS-5 to GS-7: Most entry-level positions
GS-8 to GS-12: Mid-level positions
GS-13 to GS-15: Top-level supervisory positions
Positions beyond GS-15 are part of the Senior Executive Service, which is for executive management and agency oversight within the government.
GS and experience
Like any employer, we need individuals who are well qualified for the jobs they hold, and part of the application process will be to evaluate how closely your professional experience matches with qualifications and requirements listed in the job announcement.
As part of this evaluation, the hiring manager can examine your work history, professional accomplishments, and formal training. In some cases, they maybe be willing to your experience in lieu of education requirements, or even to qualify you for a higher grade.
Work at VA
Now that you can navigate the General Schedule, start your search for the VA job that's right for you.