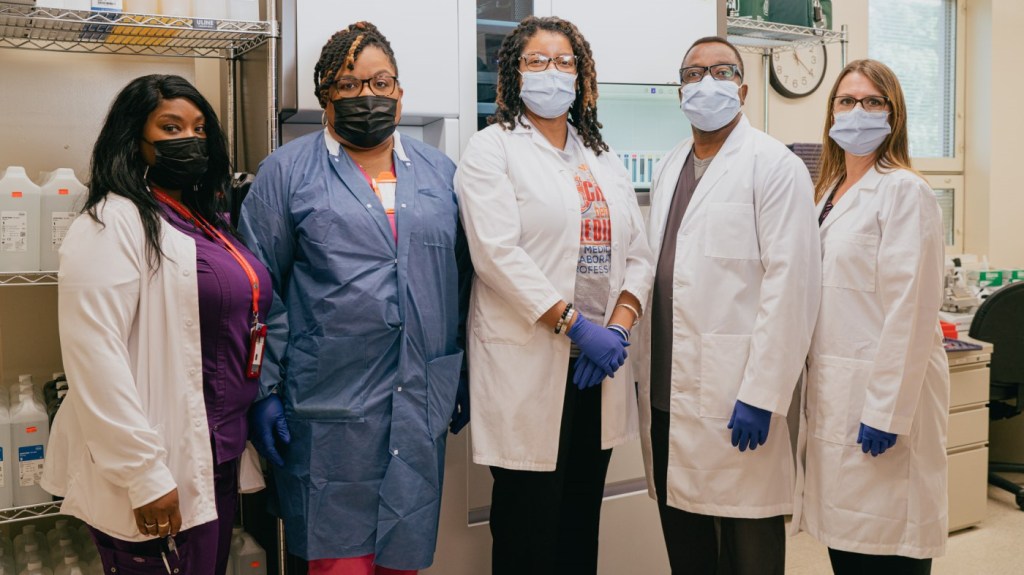 While it may mean the unofficial end of summer, Labor Day also provides us with an opportunity to reflect on the work that we do, and the people who show up every day to make VA's ongoing mission of service to Veterans a reality.
This Labor Day, as many of us enjoy a well-earned respite from our duties, still more will be hard at work caring for those who have served this country. No matter the day, VA never closes, and every day—even a holiday—is another chance to honor their sacrifices with our own service.
A history of Labor Day
Our annual celebration of the social and economic achievements of American workers, Labor Day is rooted in the late 19th century, when labor activists pushed for a federal holiday to recognize the many contributions workers have made to America's strength, prosperity, and well-being.
Like laborers, Veterans have made similar contributions to our way of life, sacrificing their time and talent to provide security for our country. In turn, VA offers them a place where their labor is recognized, whether they've retired from service or chosen to join our team.
"As a Veteran, you're already service-minded, and that calling is a part of the fabric of what makes VA unique," explained James Marfield, associate director of VA's National Recruitment Service. As a Veteran himself, he went on to say, "We believe in service before self. For our Veterans, it's like coming home again."
The fruits of your labor
No matter your position, we offer numerous benefits that will make a difference for you and your family.
We offer our employees strong starting salaries based on education, training, and experience. We also offer steady growth, with periodic pay raises that address inflation and local market changes.
You can choose from a variety of health insurance options or fee-for-service health plans, and all cover preexisting conditions. Additionally, we pay up to 75% of health premiums, a benefit that can continue into retirement.
Our employees receive 13 to 26 paid vacation/personal days, as well as 13 sick days annually with no limit on accumulation, and we celebrate 11 paid federal holidays each year.
We offer ongoing leadership development through every level of employment. All leadership programs facilitate career development through continuous learning, coaching/mentoring, and assessment throughout your career.
More reasons to celebrate
The work we do wouldn't happen without the people who come through our doors each day dedicated to the mission of serving Veterans. We recognize the value of all that you do every day, not just on holidays, and we're constantly working to make VA a place you can be proud to work.
VA has been named one of the top 5 Best Places to Work in the Federal Government by the Partnership for Public Service, a nonprofit, nonpartisan agency that uses its annual rankings to measure employee engagement and satisfaction. This is our second year on the list, and we're not content to stop there.
By hiring employees faster, increasing scheduling flexibility, and reducing practice inefficiencies, we can empower employees like you to have more control over their workday. In doing so, we can promote a healthy work-life balance, support your well-being, and strengthen our culture to support you, even as you care for our Veterans.
In short, VA provides a workplace you can be proud to join.
Work at VA
No matter how you decide to celebrate this Labor Day, take some time to pay tribute to all the laborers, past and present, who helped build America, as well as the Veterans who protect it.