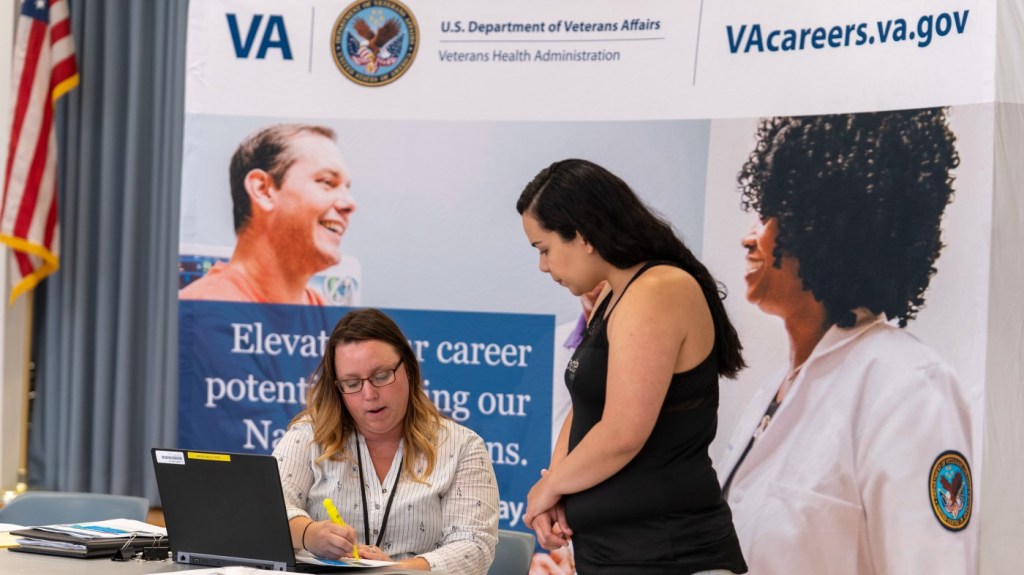 The application process for federal positions can feel like a job all on its own. It takes time and effort to customize your resumes and write cover letters, and knowing that you're competing against lots of other people for that coveted position can certainly add to the stress you're feeling.
However, there are 3 "P"s that you can follow to better manage expectations for the application process: preparation, patience, and persistence.
Preparation
For your application, you will need to customize your resume and cover letter to suit each specific job announcement. Building a resume from scratch can be time consuming, so you can get ahead of the game by focusing on things that won't need modification.
Your list of previous employers isn't going to change (at least not until you get a job on our team). Your education, certifications, and any awards you might have received won't change either. Get those facts down on paper right out of the gate.
Similarly, you can prepare your references ahead of time, and gather any paperwork you think you may need, like college transcripts or, for Veterans, your DD-214. You don't want to be scrambling to find these documents when an application window is closing.
The key here is to get as much done ahead of time as you can, so when the time comes to apply, you can spend more time customizing the details of your resume, cover letter, and application with important keywords from the job announcement.
Patience
After you've applied, remember that the hiring team won't look at your application until the job announcement closes to ensure that all applicants are treated fairly. If you're wondering, the opening and closing dates are listed right at the top of the "Overview" section in the job announcement.
The closing date is key here because it's the signal that hiring managers can start the review process. In short, don't expect to hear anything until after the closing date listed in the job announcement.
Keep in mind, too, that hiring managers may have dozens or even hundreds of applicants to review. Sorting through all those applications takes time, so if you're wondering why you haven't heard anything, take a minute to manage your expectations before you follow up.
Depending on the above circumstances, you can generally expect to hear from the hiring team about 15-30 days after the announcement closes. If you have not heard anything, you can contact the hiring office listed in the announcement to inquire about the status of your application.
Persistence
Many members of our team applied multiple times before landing their VA career. However, rather than giving up when they weren't selected, they redoubled their efforts and tried again (and sometimes again and again).
While it may be disappointing, getting a rejection letter can actually help you in your applications. Reach out to the hiring manager with a quick email and ask about the process and if there is anything you can improve on for the next time. Learn from the process.
"Don't stop applying," said Kendra Wilson-Hudson, a national health care recruitment consultant here at VA and a guest host for our weekly "Talk About It Tuesday" broadcasts on LinkedIn. "Continue to apply. Continue to look for responses. Always look for opportunities to update and enhance your resume."
And even if it's not what you were looking for initially, don't hesitate to take a position that lays a strong foundation for your career, a job that takes you in the right direction and that allows you to learn the VA way. Keep an open mind, and you might be surprised at the opportunities that open up in front of you.
Work at VA
The application process to get a VA job in an investment, so practice the 3 "P"s and be ready for a new career serving and supporting the best patients in health care: Veterans.