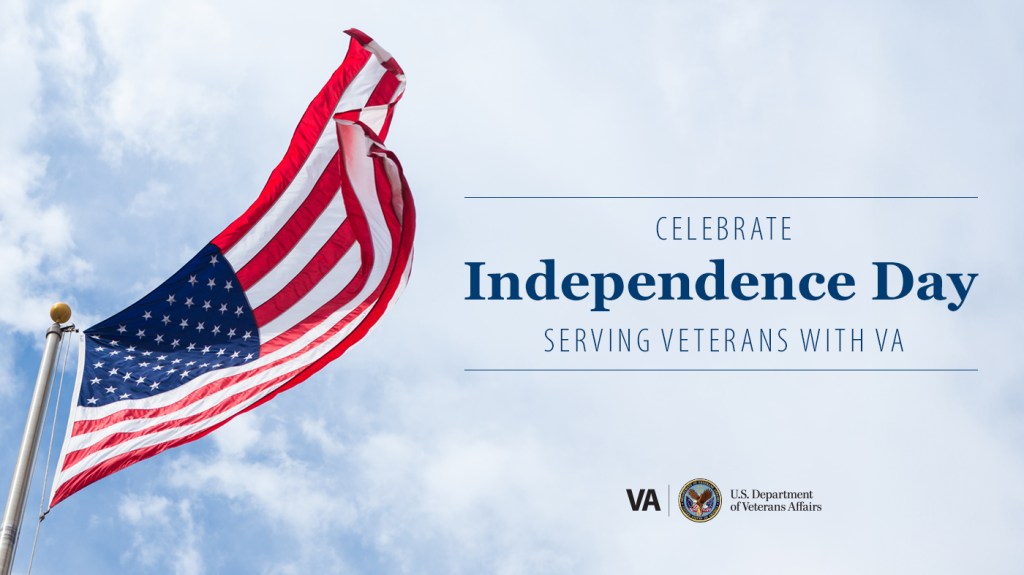 How do you celebrate Independence Day? You may fly the flag, gather friends and family around the barbeque, take in a baseball game, and certainly enjoy some nighttime fireworks. But no matter how you commemorate the day, don't forget that the freedoms you enjoy were supported by the people who put on a uniform and served our country.
At VA, we celebrate the lives and triumphs of our Veterans every day. For us, Independence Day is an opportunity to remind ourselves of our mission and reinvigorate our dedication to caring for those Veterans who stand with us and call on us for care.
A mission we embrace
Recently, VA adopted a new mission statement: "To fulfill President Lincoln's promise to care for those who have served in our nation's military and for their families, caregivers, and survivors."
The new mission statement recognizes not only all the Veterans who have served, but the work of their spouses, parents, and children, and those who have dedicated their lives to caring for an injured Veteran.
And while the wording may have changed, what has not changed is our commitment to that ideal, which has survived more than 150 years: helping Veterans and their loved ones feel better, faster.
Because I CARE
We begin every day with a fresh commitment to making life better for the more than 9 million brave men and women who risked so much to protect our way of life and who count on VA for quality health care. 
To do so, we uphold 5 core values that remind us of our mission to serve those who served and help foster a supportive, innovative work culture.
Integrity: We choose to act with the highest professional standards and maintain the trust of all with whom we engage.
Commitment: We work diligently to serve Veterans and are driven by an earnest belief in VA's mission.
Advocacy: We are truly Veteran-centric, as we work to identify, consider, and advance the interests of Veterans.
Respect: We treat all those we serve and with whom we work with dignity and respect, because we believe you must show respect to earn it.
Excellence: We strive for the highest quality and value continuous improvement.
These values keep us inspired and focused on doing our best for Veterans and their families every day. Each of us accepts the idea that "I CARE" because it's up to all of us to make sure Veterans can enjoy the health and happiness they deserve.
Making a difference for you
Beyond the culture of caring, the numerous perks and programs that we offer show that we value our employees and their work contributing to our mission of serving those who have served.
Among the employment benefits we offer are a variety of health plans with up to 75% of health premiums covered — a benefit that can continue into retirement — making our insurance some of the best you'll find.
At VA, our employees receive 13 to 26 paid vacation/personal days, as well as 13 sick days annually with no limit on accumulation, and we celebrate 11 paid federal holidays each year, so your schedule can be balanced with your personal priorities.
And if the time comes when you want to continue your education, VA has numerous options to help you along your path. Our education support programs and leadership development opportunities will help you make the most of your career.
Work at VA
As you celebrate Independence Day, remember to offer thanks to those who have served, and consider what it means to be part of a team that serves Veterans every day.