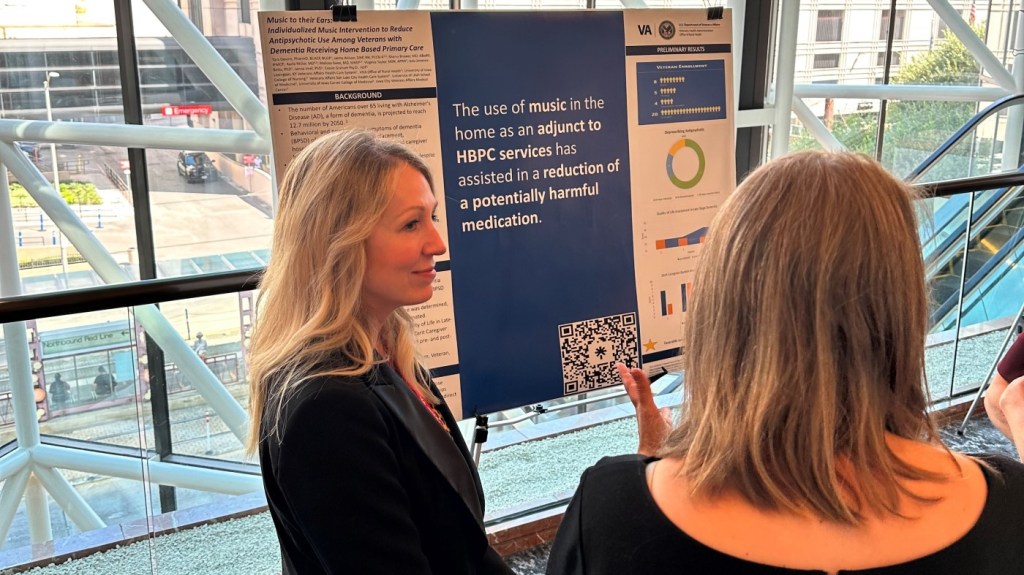 If you're a primary care provider interested in innovation and providing better outcomes for rural Veterans, you're the perfect candidate for our Rural Scholars Fellowship (RSF). You'll develop the skills, knowledge, and professional networks you need to become a leader in rural health care at VA.
The RSF offers professional growth and development opportunities for physicians, physician assistants, and nurse practitioners in rural practices, like our community-based outpatient clinics. The fellowship is an amazing opportunity to develop your talents while providing novel solutions for the Veterans we serve.
Embracing a rural lifestyle
Almost a quarter of all Veterans in the United States—4.7 million—return from active military careers to reside in rural communities. For some, it's a matter of being closer to family, friends, and the familiar. For others, it may be the greater sense of privacy, the lower cost of living, or the allure of open space and fewer people.
Whatever the reason, while Veterans may enjoy the benefits of rural living, they may also experience health care challenges amplified by their proximity to health care facilities. That's why VA has devoted many resources to reaching those Veterans who make their homes outside urban areas.
But providers who work in rural areas can often feel isolated from peers and may lack time for professional development, making rural recruitment and retention a challenge for any health care system, including VA.
Under the umbrella of VA's Office of Rural Health (ORH), the RSF aims to address those concerns by providing dedicated professional development time and networking opportunities that will allow fellows to lead innovation projects in their local, rural clinics.
Improving rural outcomes
If you're selected to participate in the RSF, you'll enjoy a full-time salary and part-time patient load, allowing protected time for immersive experiences, mentorship, coursework, training, and support to address the unique health care challenges faced by Veterans living in rural communities.
For the two years of your fellowship, you'll divide your work time between your rural clinical practice and fellowship activities, with the fellowship covering the costs of gap coverage for your facility to make sure your patients are cared for.
During your fellowship activities, you'll participate in leadership training; virtual sessions in health care improvement and innovation; and with the assistance of a mentor, completion of an innovation project at your facility aimed at addressing the barriers to health care in rural facilities.
Examples of previous innovation projects sponsored through the RSF include reducing strain on rural emergency departments, reducing medication discrepancies for rural Veterans, improving the use of immersive technology for physical therapy, and improving integration of non-VA medical records.
Taking the next steps
This competitive fellowship is open to candidates serving as a primary care provider—physicians, nurse practitioners, and physician assistants. However, other specialties may be considered on a case-by-case basis. Candidates must also work at a VA clinic that is considered 50% or more rural.
For those newly joining VA and onboarding to a rural facility, or those interested in a rural facility, you can still apply for this fellowship, with the goal of getting to know VA with the help of your RSF mentor. After you've completed clinical orientation, you can begin the fellowship cycle as a "pre-fellow" and join as a first-year fellow the following program year.
The next round of fellowships begin on July 1, 2024, with applications due Nov. 17, 2023.
Work at VA
If you have an interest in improving care at a rural VA facility and are ready to expand your professional network, the RSF is waiting for you.