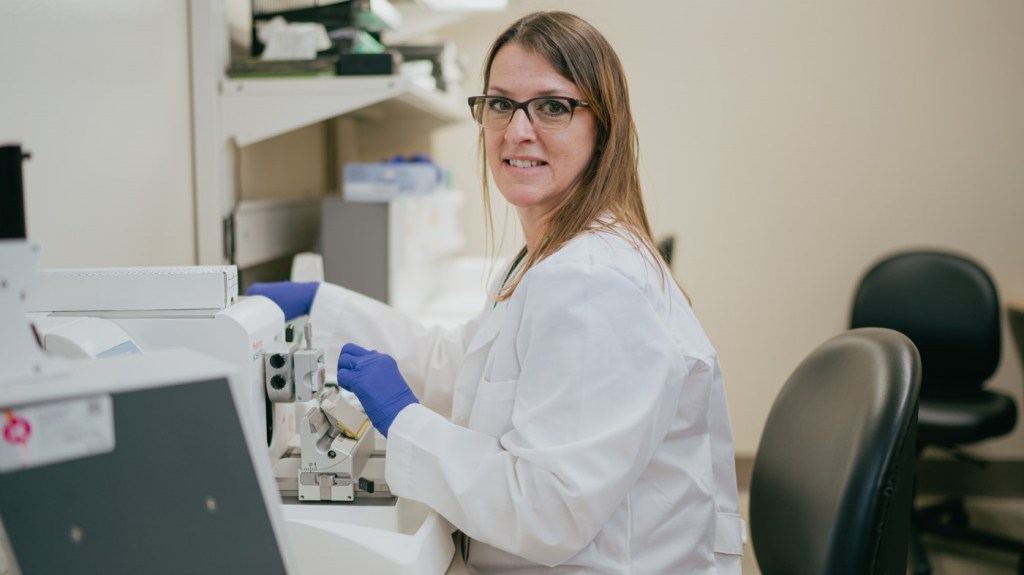 Medical technologists play a crucial role in helping doctors and nurse practitioners diagnose, treat, and care for patients. Working across multiple disciplines — including chemistry, hematology, coagulation, urinalysis, and microbiology — you input is crucial to the care of our Veterans.
Your duties will revolve around testing and analysis, examining blood, tissue samples, and more. You also will interpret test results and suggest follow-up test or procedures, monitor quality control systems, and maintain testing equipment.
A valuable set of skills
What makes a good medical technologist? Many of the skills that apply directly to your chosen profession also make you an excellent candidate for a job at VA.
Analytical thinking: Since you are involved in various lab-based investigations, strong analytical skills will allow you to provide precise, reliable data to your team.
Time management: Working as a medical technologist at VA, there will rarely be much downtime. If you're efficient and organized, you'll be able to deliver results in a timely manner.
Communication: A key component in your duties is relating your findings with colleagues and medical staff, so good communication skills can help you excel in these interactions.
Attention to detail: A successful medical technologist has an inherently meticulous nature. Precision in diagnostics and analysis is a key component of quality control.
A surprising set of career benefits
As you consider bringing your expertise to VA, there are some uncommon employment benefits available to you here that you might not find anywhere else.
With VA's variety of care environments, you can work in medical centers, diagnostic laboratories, and even clinics all over the country. If the time comes when you want (or need) to move, chances are you'll be able to take your VA career with you by applying to a facility in your new hometown.
Many of our labs run 24 hours a day, 7 days a week, 365 days a year. You'll often have flexibility to work nights, weekends, or even overnight hours, providing some variety and offering an opportunity for work-life balance in how you schedule your day.
While this job requires a bachelor's degree or higher in a field like medical laboratory science or medical technology, one of VA's many benefits includes the opportunity to apply for the Education Debt Reduction Program, which offers reimbursement on qualifying student loans.
A mission of service
Our mission at VA is one of service — to care for those who have served this country by offering support to Veterans, their families, caregivers, and survivors. Across our nearly 1,300 facilities, our team knows that fulfilling this promise to Veterans is rewarding and purposeful.
As a medical technologist, we know you're willing to do whatever you can to provide the best care for your patients. That tenacity, that drive, makes you a valuable member of our team, because as a VA employee, your willingness to apply your skills and come up with the best outcome possible for our Veteran patients makes all the difference.
Work at VA
Interested in a meaningful career supporting the medical team at VA? Discover a rewarding new opportunity as one of our valued medical technologists.