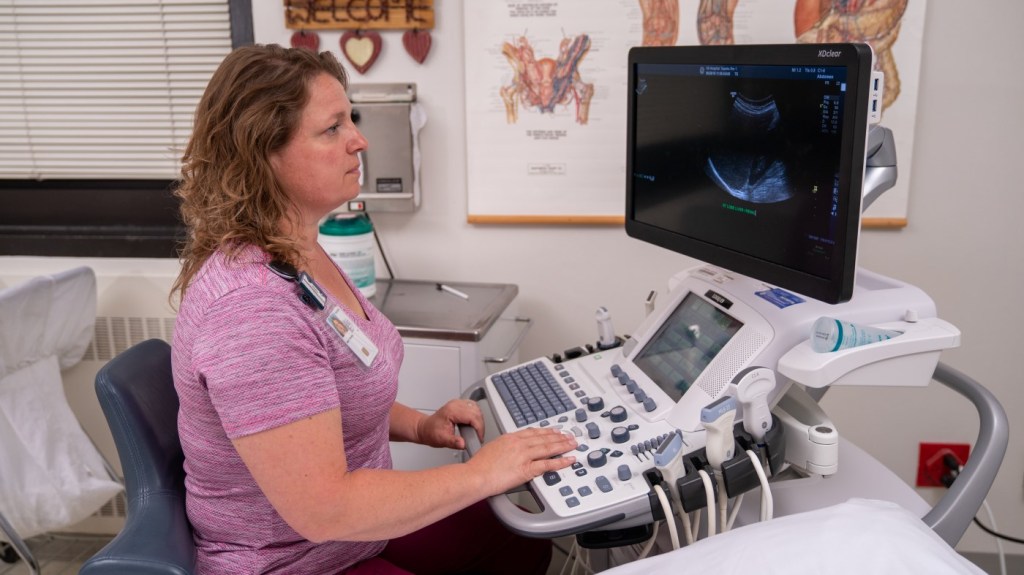 With specialized training and unmatched technical proficiency, your work as a medical instrument technician is incredibly valuable to VA. And you deserve the rewards that come with serving Veterans as a part of our team.
Medical instrument expertise
Your job as medical instrument technician is to operate and maintain specialized medical equipment at a hospital, medical center, or even one of our outpatient facilities. Where you work will largely depend on your department, as medical instrument technicians can support a number of fields, including:
Diagnostic ultrasound
Gastroenterology
Electrocardiography
Polysomnography
Anesthesiology
Hemodialysis
However, there are also opportunities to explore supervisory roles within our system, so when you're ready to apply your hard-earned expertise to leadership, we're ready to help you take charge of your career.
We can do that because we offer numerous opportunities for professional development throughout our system. Whatever path you want to take, we can help you advance your career, and whether you want to stick close to home or explore new horizons, there are more than 1,300 VA facilities around the country where you can take your medical instrument technician career.
Uncommon benefits
The reviews are in! Several medical instrument technicians shared details of their work on Glassdoor, and the benefits their careers offered were a consistent point of praise.
And it's no wonder. The employment benefits we offer can make a difference at any stage of your career.
To start with, you're likely going to enjoy a fairly consistent schedule. While some positions require flexibility and on-call status, our medical instrument technicians typically work Monday through Friday, and enjoy daylight schedules, leaving your evenings and weekends open for whatever you love to do.
That's in addition to 13 to 26 paid vacation/personal days, and that doesn't include 13 sick days annually with no limit on accumulation. We also celebrate 11 paid federal holidays each year and offer up to 12 weeks of parental leave if you choose to expand your family.
We also understand the burden that student loans place on you and offer multiple programs that can provide loan repayment or debt forgiveness. Looking to continue your education while working at VA? There are scholarship opportunities you can take advantage of as well!
Then there are the robust insurance options we make available to our employees. You can choose from a variety of health plans that all cover preexisting conditions, and we pay up to 75% of health premiums, a huge savings that outshines other employers (and can continue into retirement).
Unrivaled mission
What truly sets VA apart from anywhere else is the people we serve. We approach every day with a pledge to make life better for the more than 9 million brave men and women who risked so much to protect our country. These are the people who count on VA for quality health care, and we stand ready to serve those who have served.
At VA, our core values — integrity, commitment, advocacy, respect, and excellence — define who we are as VA employees and how we will fulfill our mission to care for Veterans. We feel these 5 ideals describe our culture and serve as the foundation for the way we interact with our Veterans and our fellow employees.
We honor the sacrifices our Veterans have made by providing exceptional health care that improves their health and well-being. With medical instrument technicians like you on our team, we can do better work and help Veterans get better faster.
Work at VA
If you want to put your specialized skills to good use in an environment dedicated to helping our Veterans, we have a place for you.