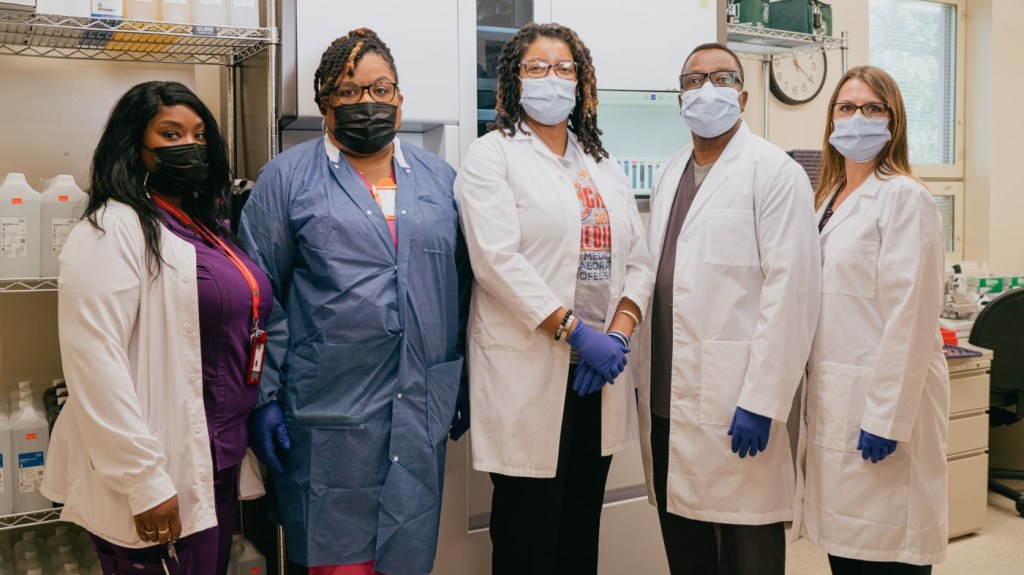 Student debt can be a major stressor to young physicians, including those with specialties like urology, at a time when burnout among physicians is hitting record levels.
That's why VA has created the Specialty Education Loan Repayment Program (SELRP) to help residents shrug off this financial burden. When you join our team, you can focus on what matters: growing your career while providing top-notch patient care.
Easing the burden
SELRP provides partial loan forgiveness to recent medical school graduates matched to (or currently enrolled in) a VA residency. Eligible physicians receive a loan repayment of $40,000 a year over 4 years, up to $160,000.
The program is unique in that you start offloading student debt during residency. You'll receive $40,000 disbursements around 30 days after the applications are complete, and then you're set up for payment on a regular annual basis.
In return, you agree to practice at a VA facility for 12 months for each $40,000, with a minimum commitment of 2 years. The program helps fill open positions in specialties, like urology, with a great need for providers.
Finding the right fit
We'll work hard to match you to a facility that is a good fit. As an SELRP-eligible specialty, urologists are in high demand, so you'll have lots of choices, particularly in our rural communities, where your skills will be especially valuable.
Almost a quarter of all Veterans in the United States — 4.7 million — return from active military careers to reside in rural communities, for whatever the reason, and providing them with the care they need is our priority.
Our providers in rural locations can have a huge impact on the health of the entire community and can see the result of their care more holistically.Your expertise can make a difference for the nearly 5 million Veterans who reside in rural communities, where distance can make access to care a challenge.
And rural providers enjoy some advantages that are not as common in urban locations: greater privacy, less traffic, more personal space, a greater sense of community, a lower cost of living, and access to the outdoors.
Practicing with a purpose
Urologists at VA join world-class medical teams applying the latest technologies and procedures to caring for Veterans.
"VA is a great place to practice urology at any stage of one's career," says Dr. Jeffrey Jones, former lead flight surgeon for the International Space Station and a Navy Veteran who currently serves as chief of urology at the Michael E. DeBakey VA Medical Center in Houston.
Jones goes on to say the urology department in Houston, like all VA facilities, "offers state-of-the-art surgical/urological care that rivals any care available in the world."
Not only that, but VA's position as the country's largest integrated health system affords its physicians distinct rewards.
"VA offers opportunities for advancement and for research support that are not available to private practice or other academic urologists," says Jones, who has been involved in cancer research throughout his storied career.
You'll also collaborate with other departments and sections of VA hospitals, such as laboratory, medicine, radiology, and auxiliary services.
VA physicians enjoy a work-life balance unmatched by the private sector. This includes lower patient-doctor ratios, abundant benefits, and flexible schedules to guard against burnout.
Best of all, you get to care for a particularly selfless and deserving group of patients — our nation's Veterans!
Work at VA
Start your career, pay down your debts, and change the lives of our nation's heroes.