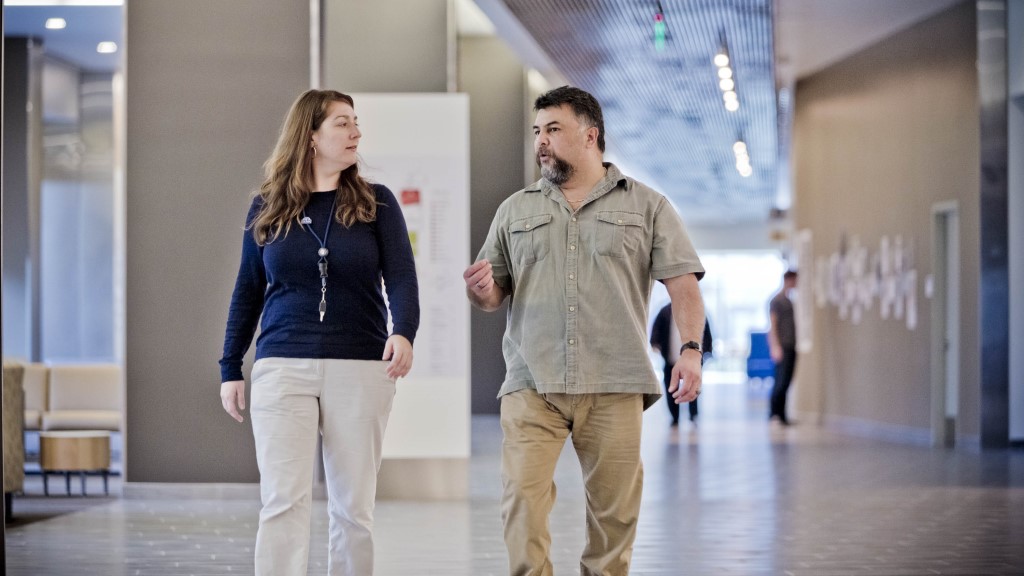 There's a lot to love about a VA career. The paid time off, the retirement plans, and the premium health insurance programs are all popular employment benefits on our team.
All that is in addition to our mission: "To fulfill President Lincoln's promise to care for those who have served in our nation's military and for their families, caregivers, and survivors." Being of service is often cited among our employees as being the best thing about working here.
Looking for more? VA has you covered. Check out these lesser known but incredibly meaningful benefits.
Reduce (or eliminate) your student loan debt
A VA career gains you access to benefits like educational incentives, scholarships, and loan repayment programs that keep you at the top of your game.
And that's just a sample. There are plenty more scholarship opportunities to explore though VA.
Enjoy the benefits of better work/life balance
In addition to the paid vacation time we already mentioned, our employees accumulate unlimited sick leave, 11 federal holidays, and 12 weeks of parental leave, which can make all the difference when it comes to spending time with your loved ones.
As job seekers reconsider how they want to work, we've also recognized the need to provide flexible career options, including more remote work. Virtual and telework jobs are available in many career fields, allowing you greater control over your schedule.
For those who do work in person, you may have the option to vary arrival and departure times or work longer but fewer days. We even offer on-site childcare in some facilities and access to childcare subsidy programs for busy parents.
Explore options for groundbreaking research
VA has been at the forefront of research and development for decades. From pioneering tuberculosis research in the 1940s to exploring advanced robotic prosthetics today, you'll have a chance to make new discoveries when you work at VA.
Thousands of studies are conducted at VA facilities each year. This research has significantly contributed to advancements in medical care for Veterans, because we know health care isn't just about treating patients, but also about finding new ways to help people feel better, faster.
Research isn't just limited to clinical fields, either. With our Diffusion Marketplace, we offer a collaborative tool that allows everyone to share promising operational and strategic innovations throughout our system.
Learn to lead with ongoing career development
For employees in all phases of their career — from entry-level through senior leadership —the Institute for Learning, Education and Development (ILEAD) is here to assist with your journey within VA, providing training and development opportunities that will get you where you want to go with your career.
ILEAD partners with program offices, field leaders, and stakeholders to encourage development of employees to create a strong, steady pipeline of future leaders ready to fill critical roles. ILEAD supports our mission to care for Veterans by providing you with exceptional education and development throughout your career life cycle.
Find support from allies nationwide
VA is the largest health care provider in the country, with over 1,300 facilities across all 50 states, the District of Columbia, and even some U.S territories, so no matter your role, we provide the benefits of a network of resources unmatched in any other arena of health care.
"We have national working groups that offer almost limitless peer support," shared James Marfield, associate director of VA's National Recruitment Service. "If you're a physician, you've got a limitless number of physicians and other clinicians out there you can lean on for advice or input, fellow civil servants who are all here for the same reasons you are. You can't get that kind of support anywhere else."
Work at VA
Ready to make the most of your career? Take a closer look at what we offer.