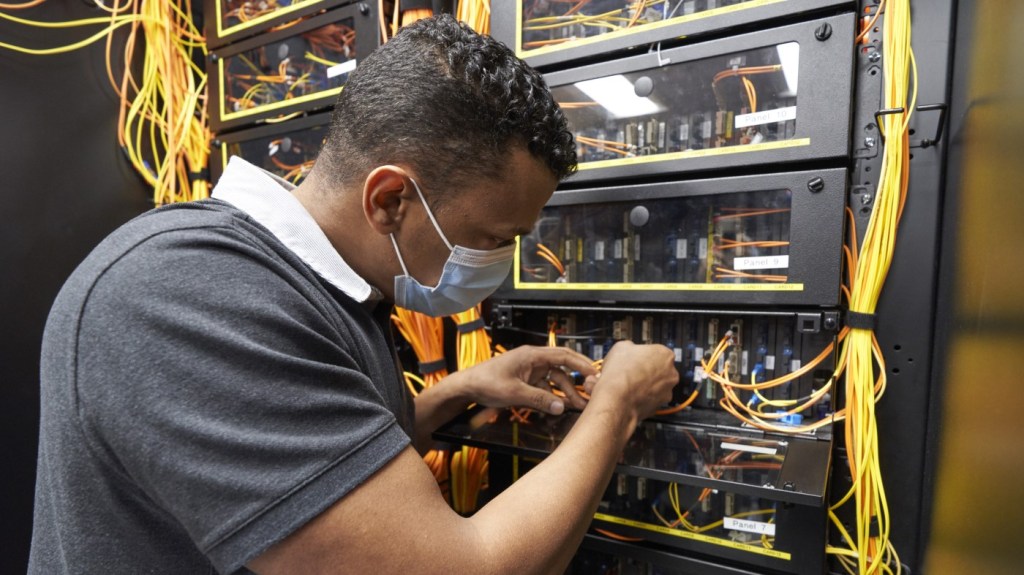 When we created the Technical Career Field (TCF) trainee program at VA, one of our largest training opportunities, we did it because we know that every position plays a critical role in delivering the best care possible for Veterans.
For those of us who want to be of service to Veterans but aren't medical professionals, the TCF program is a great path to an engaging and meaningful career with VA.
TCF fields we offer
Our TCF trainee programs span a wide variety of career fields and offer experience in positions that are critical to safe and consistent operations at our facilities. While our medical providers serve Veterans directly, the work we'll train you to do will handle the behind-the-scenes business that makes providing that care possible.
Not sure where to start? The fields that will provide an opportunity to work with our nation's dedicated serve members include (but are not limited to):
Biomedical engineering
Biomedical equipment support
Boiler plant operations / utility systems
Compliance and business integrity
Contracting
Environmental engineering and protection
Environmental management
Equal employment opportunity
Finance
General engineering
Health information management
Human resources management
Industrial hygiene
Information technology
Privacy
Prosthetics
Public affairs
Safety
Supply chain management
Volunteer management
The work you'll do
TCF trainee programs are national workforce development courses designed to recruit critically needed technical staff. These positions function like apprenticeships, offering the intensive training required for certain, specialized VA career paths over the course of 2 years.
As a TCF trainee, you'll work full-time at a VA facility, undergoing education according to our formal training plan for your career field. Handling your training will be a preceptor — a mentor to supervise you, coach you, and help guide you through the program.
At the start of your training, you'll work at VA in a GS-5 position, though over the course of your 2-year development, you may be able to acquire the skills and training necessary to qualify for a GS-11 position.
Rewards you'll earn
When your 2 years are finished, we'll work to place you in the facility where you interned or in another VA facility that needs your skills. After all, you'll now have a valuable combination of formal training and on-the-job experience that make you invaluable to our operations.
In addition to a job supporting the greatest mission in all of health care — serving Veterans — your new career will offer incredible employment benefits, which can make an enormous difference for you and your loved ones.
We know that your time is valuable to you, so we offer 13 to 26 days of paid annual leave, as well as 13 sick days annually with no limit on accumulation, and 11 paid federal holidays each year.
We'll also help you care for yourself and your family with Federal Employees Health Benefits, which allow you to choose from a variety of health plans that all cover preexisting conditions.
And when you're ready to take your career to new heights, we can provide leadership development and education support through every level of your employment.
Start your search
VA offers a designated number of TCF trainee positions each year, and positions are posted from March through August, though not every field may offer TCF training every year.
There is no set date for job announcements at all locations. Furthermore, open positions and locations can change each year, so it is critically important to search the available job postings to see if, where, and when your field of interest is accepting applications.
If your field is available, and you are accepted into the program, you may start working as early as the last pay period in May and no later than the last pay period in September.
Work at VA
As a TCF trainee, you can get critical, on-the-job experience in your career field and begin a meaningful career at VA at the same time.