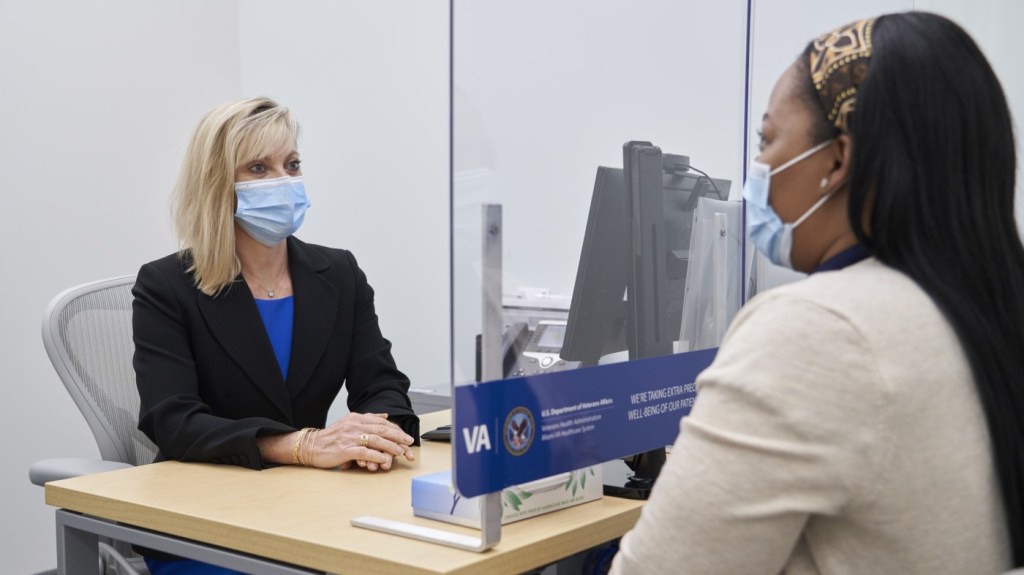 As one of the key components of an application package, your cover letter is an important investment of your time and energy when searching for a job. In fact, a good cover letter can make the difference between getting an interview and ending up in the "maybe" pile.
But what makes a cover letter stand out? What can you include in your cover letter that isn't already included in your resume and references? Read on to find the answers and learn how your cover letter can level up your application.
Show us who you are
The application forms and resumes for federal jobs, like those at VA, are often very formulaic and stiff. You have limited opportunity to showcase anything beyond the facts and figures of your career: positions, places, dates, etc.
That's why a cover letter can be a game-changer for your application; it's a chance to tell the hiring manager more about yourself.
Now, that is not to say this is a chance to share your love of the tuba and French films. You still want to keep the information you share here relevant to the application, but there's nothing wrong with opening your cover letter with a little bit of flavor.
Try introducing yourself in the form of an anecdote or personal story about what led you to apply for this job. At VA, being of service to Veterans is at the heart of our mission, so tell the hiring manager why you want to be part of that work.
This also breaks you away from the stiff "I'm writing to you today because…" language that can put a reader to sleep right out of the gate. Take the opportunity to make your cover letter interesting and encourage your hiring manager to keep reading.
Tell us what you can offer
The role of any hiring manager is to find the best fit for the position, and that is especially important at VA, where 9 million Veterans are counting on us to provide them with the care they need. Veterans deserve the best, making the work of our hiring managers and recruiters even more important.
So use the opportunity provided by your cover letter to show us that you're the best choice.
While a resume is an exploration of what you have done, a cover letter is your chance to explain what you will do when you get the job. Don't give the hiring manager information they already have — give them something they need to know.
Not sure where to start? Look at the job description for some clues. Job announcements are filled with information, including job duties and requirements. You may even see a listing of "preferred qualifications" or "how you will be evaluated," which can be a gold mine of information for applicants.
Scan those listings to pinpoint things you can discuss in your cover letter that aren't included in your resume. As a bonus, you'll show the recruiter you paid attention to the fine details that other applicants may have missed.
Invite us to follow up
A good cover letter is going to be one page or less, so space is at a premium. When you're wrapping things up at the end of your cover letter, you want to make sure you're not leaving anything unsaid.
So far, your cover letter has been strong, so don't end on a passive note. Consider this the firm handshake you'd provide if you were talking in person. Make the recruiter feel your interest and enthusiasm.
In addition to thanking the hiring manager for considering you, thank them for reading the cover letter, too. Take the opportunity to summarize the arguments you've made above: reiterate your interest in the role again and remind the hiring manager why you'd be the best fit for their position.
Finally, end this section by specifically requesting an interview or inviting them to talk further about your qualifications. Don't leave it to chance, or risk losing any interest you've gained through your cover letter. Make it clear you're ready to take the next steps, and you're looking forward to that opportunity.
Work at VA
Ready to put these tips to work? Show us what you know, tell us what we need to know, and explore the opportunities awaiting you at VA.