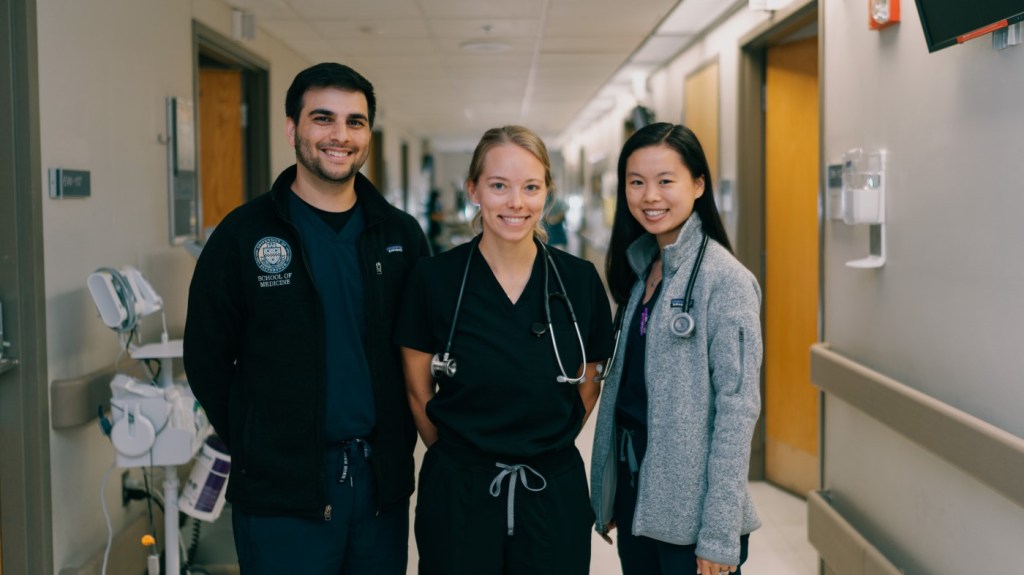 With Thanksgiving just around the corner, we at VA hope there will be plenty of food, family, friends, and fun around your households this holiday season.
The holiday also offers us a chance to reflect on the good moments of the past year, and share what we're thankful for in our halls and yours.
At VA, we're thankful for …
Work that matters
Everything we do comes back to who we serve. Every day at VA, you'll have the privilege of spending time with Veterans. It's a chance to develop genuine bonds and understanding that helps you better serve their unique needs.
"There's an appeal in what we offer," shared James Marfield, associate director of VA's National Recruitment Service, "in that we treat patients, not numbers. What we do at VA is driven by a patient-centric approach, whether it is in building a team of experts around each Veteran's particular needs or simply having the time to address each Veteran as an individual."
The balance between life and work
At VA, you'll enjoy consistent, flexible schedules with shifts that can accommodate your specific needs and lifestyle and help you find the right balance between your life and your work. We'll back that up with generous vacation and personal leave, including 13-26 paid days off, 13 sick days, and 10 paid federal holidays.
And you can find a VA career wherever you live—or wherever you want to live. From major cities to rural communities, there are opportunities all across the country. With one active, unrestricted state license, health care providers can practice in any VA facility nationwide. So wherever life may lead, VA is waiting.
Opportunities for innovation
With state-of-the-art tools, we're a leader in clinical innovation. Our programs play a vital role in the delivery of high-quality, cost-effective care for the nation's Veterans, and make significant contributions to advances in diagnosis and treatment of disease and disability.
As we work to improve Veterans' lives through health care discovery and innovation, the work accomplished by VA is often the channel for new technologies to be introduced, federally approved, and brought to clinical environments around the country.
The means to grow your skills
Every step you take toward improving yourself, we know you're also improving the quality of care you offer our Veterans. That's why we offer a broad range of scholarships, tuition reimbursement options, loan repayment programs, and other educational opportunities to help you in your lifelong quest for learning.
Beyond the classroom, we offer ongoing leadership development through every level of employment. All leadership programs facilitate career development through continuous learning, coaching/mentoring, and assessment throughout your career.
You!
We treat everyone who comes through our doors with dignity, integrity, and respect, but seeing a familiar face goes a long way in bridging the gap. By bringing your unique experiences to VA, you'll be making a difference by ensuring that more of our Veterans feel welcome.
"I'm in a position to really make a difference in my patients' lives. Especially my Black patients, because they might have never seen a doctor that looks like them before," said Dr. Preston Igwe. "It's a big responsibility, but it's a privilege at the same time."
Work at VA
As we prepare to give thanks with friends and loved ones, our VA family remains thankful for all we have and all that we can do. Join us in this celebration and in our mission to provide the best care possible to Veterans.