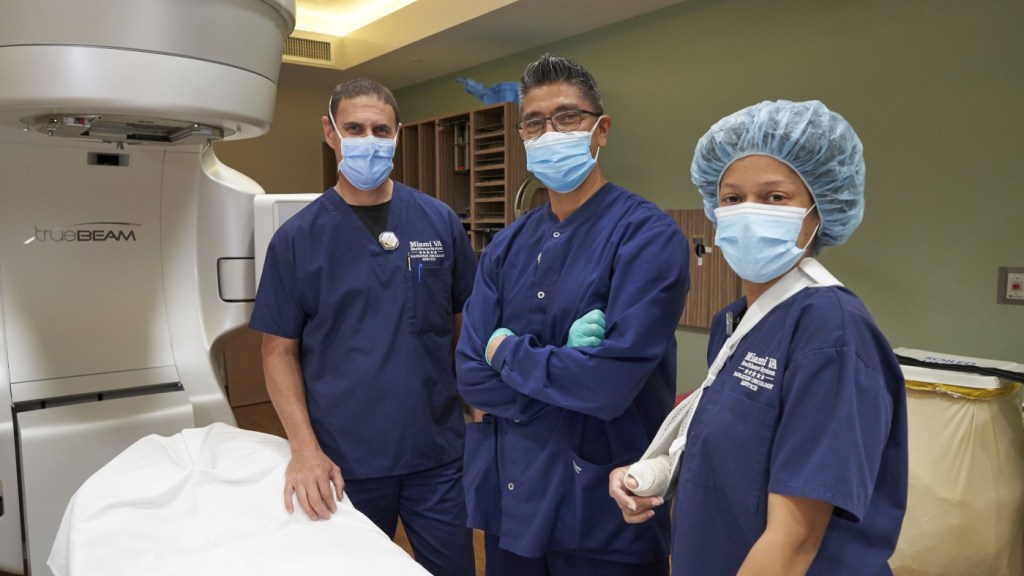 Maybe you've heard that it's impossible to get a job at VA without federal experience because there aren't any jobs that are open to the public. We're here to prove that wrong!
Right now, there are thousands of positions open to those looking to transfer from the civilian public sector to VA. Let's take a look at some of the ways you can begin a career with us.
Biomedical technology
If you work in the biomedical technology field, consider joining VA as a biomedical engineer or biomedical equipment specialist. Both of these positions help manage the equipment that is used in our 150 medical centers around the country.
Contract specialists
Perfect for those with a passion for paperwork and a love of logistics, the contracting specialist position offers the chance to work behind the scenes — processing orders, requisitions, bids, and purchases for any number of our locations.
Dentistry
A trip to the dentist can be quite uncomfortable for many patients, so it's the job of our dentists, dental assistants, and dental hygienists to make them feel as content as possible. Caring for over half a million Veterans annually, we offer rewarding dental careers beyond the traditional clinic setting.
Diagnostic radiologic technicians
There are more than 9 million Veterans being cared for by VA. That adds up to a lot of X-rays, ultrasounds, CAT scans, and MRIs each year. None of these vital tests would be possible without our hardworking diagnostic radiologic technicians. If you have experience in health care imaging, consider bringing your skills to VA.
Dietitians
Whether you want to focus on patient care, run food service operations, explore academic research, or something else, we have a dietitian opportunities open to the public. The nutrition field is expanding, and we're at the forefront of nutrition innovation, according to Dr. Anne Utech, national executive director of the Nutrition and Food Services (NFS) and manager of the Nutrition Field Advisory Board (NFAB).
Food services
All over VA, both cooks and food service jobs are open to the public. If you know your way around a large kitchen, you would be welcome as a cook at VA, where we prepare meals for hundreds of patients at a time. Food service workers handle tasks like delivering meals, assembling cold foods, and cleaning food prep areas.
Medical support assistants
Medical support assistants serve as the ultimate facilitators, connecting Veterans with providers who can help. They handle patient appointments, prepare for clinic visits, update patient information, process transfers, and more.
Nurses
We have a regular, ongoing need for nurses, who play a crucial role in Veterans' long-term, holistic health. You'll collaborate across disciplines and treatment settings with medical teams and other community resources to help coordinate the full spectrum of patient care.
Pharmacists
At VA, our pharmacists are valued members of patient care teams, making clinical decisions on behalf of their patients. We look beyond traditional roles to give pharmacists more influence on the course of patient care, including being able to write prescriptions directly.
Physicians
Physicians of all disciplines are another long-term need at VA, with countless positions open across our nearly 1,300 facilities. Our variety of care environments, research prospects, and educational support give you limitless room to grow and advance in your career.
Police officers
If you want to help Veterans but don't have health care experience, you may be interested in a VA law enforcement career. VA police officers have varied duties that benefit not only Veterans but also the communities they live in, serving as an active federal police force in and around our facilities.
Psychologists
At VA, we understand the unique challenges Veterans face when returning home and transitioning back to civilian life. Our staff psychologists expertly tailor treatment plans that meet patients where they are, ease their symptoms, and help them achieve wholeness.
Social workers
Social work at VA focuses on coordinating care that empowers Veterans and their families to take charge of their well-being and pursue fuller lives. From counseling and emergency services to telemedicine, our social workers do what it takes to help Veterans reclaim their mental and emotional freedom.
Work at VA
Take your first step toward a federal career at VA with one of many jobs open to the public. Help us deliver vital health care to Veterans across the nation.