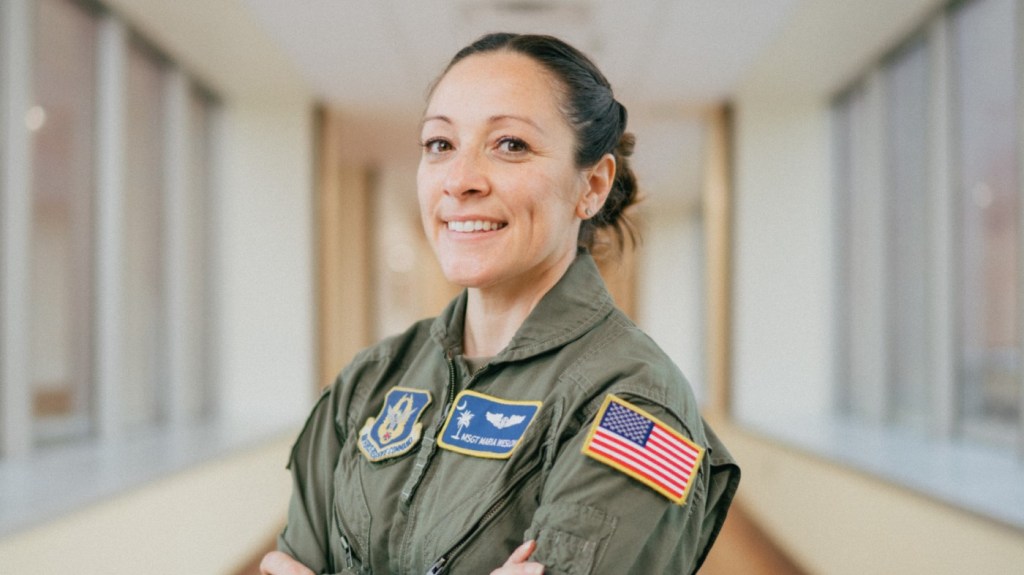 Making the leap from your military career to civilian life can be challenging, but transitioning military personnel have a wealth of experience and knowledge that make them valuable employees.
For some occupational specialties, the correlation is easy to see. Administration, maintenance, information technology, logistics, health care, and more translate directly to civilian jobs (and to jobs at VA). But that isn't the end of what you've learned in your military service.
Consider these 5 skills you developed during your time in the military and ways you can highlight them in your interview.
Teamwork
At its most basic level, military service is about working on a team, and just as in the civilian world, the founding principles of successful teams are trust, commitment, and accountability. In your unit, everyone understood their responsibilities and were trusted to accomplish their assigned tasks.
From your first weeks in basic training to deployments and beyond, you learned the value and importance of teamwork. You can be relied on to handle your part, and you're more than capable of lending a hand in support of a common goal.
How it applies: Explain a task that was assigned to your unit. How did you contribute to the bigger picture? What was the result of your collective efforts?
Diversity
It takes many hands to accomplish the tasks you and your fellow soldiers were assigned, and with many hands come many personalities. In the military, you were thrown together with a diverse group of people from all walks of life, yet you managed to find common ground through your choice to serve.
Just as teamwork is important to a successful mission, being able to communicate and coordinate with people from different backgrounds is the key to building a good team. The same is true in civilian life, as you will no doubt encounter many people who don't understand your service, but you'll be working with them all the same.
How it applies: Describe a situation where you had to find common ground with a colleague. How did you bridge the communication gap? How did you work better together afterwards?
Problem-solving
In the military, priorities can shift from day to day, or even from hour to hour, but the expectations are always the same: get the job done. In your military service, you often navigated difficult terrain, both literally and metaphorically, and that's given you a unique problem-solving perspective.
In the corporate world, people like to describe situations like these as "dynamic," which is just a fancy way of saying hectic and unpredictable. No matter what words you use though, you've been trained to assess the problem and find a successful solution.
How it applies: Detail an assignment that was challenging. What was your solution? How did your unique perspective result in success?
Innovation
The U.S. military has developed some of the most sophisticated technologies in the world to stay abreast of the challenges faced in defense of the nation. However, the military is also able to train people from all sorts of backgrounds to use this equipment and use it effectively.
During your service, you developed a high degree of technical skill with numerous complex systems. Being able to embrace those innovations and use unfamiliar technology is an outstanding resource in all kinds of careers, one that will help you excel in a civilian job.
How it applies: Explain your interaction with a piece of equipment that was new to you. How did you learn to use it? Were you able to train others with the same equipment?
Resilience
Military members are trained to operate under some of the most stressful conditions imaginable. While the civilian realm rarely offers anything quite as stressful as a military deployment, knowing how to handle those challenges is an invaluable skill.
Former military personnel are ideal colleagues for those days when things don't go according to plan. Your resilience, especially when combined with the skills and traits listed above, means you're prepared to lean into the challenge, support the people around you, and come out on top.
How it applies: Describe a situation where things did not go according to plan. How did you manage to accomplish your task? How did you push through or inspire others around you?
Work at VA
For many employers, including VA, what you've learned beyond your military specialty makes you a valuable addition to our team. Apply those skills to a career serving your fellow Veterans today.