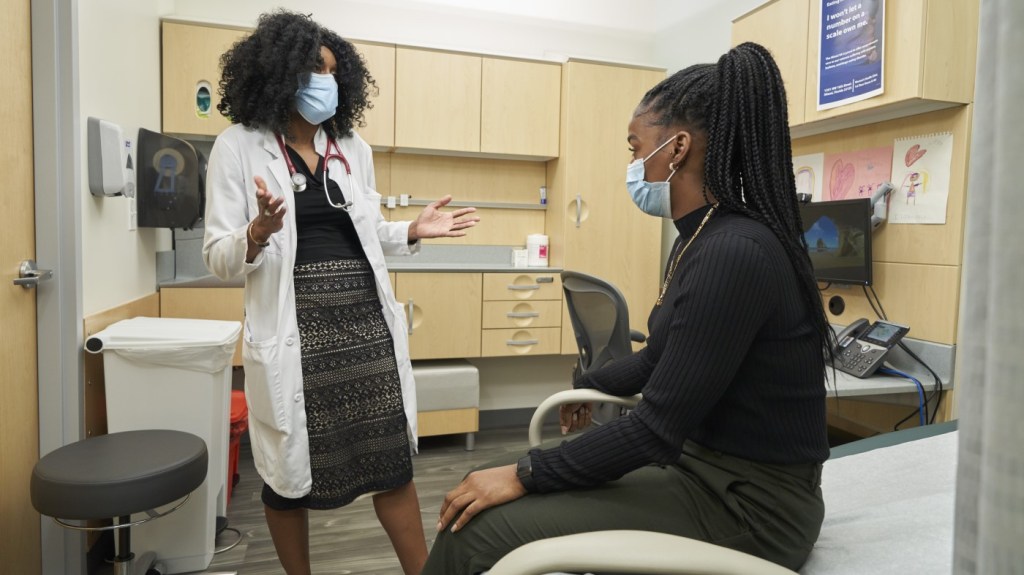 Women are the fastest-growing group of Veterans in the United States, with over 600,000 women using VA care this year. That makes our women's health team more important now than ever before.
We know that health care is not one-size-fits-all. As we serve the most diverse group of Veterans in history — and the largest group of women Veterans we've ever seen — we remain committed to hiring staff that understand their needs.
Bring your expertise to VA. We are looking for exceptional health care workers from all disciplines and specialties. Help us provide high-quality medical, mental health, and support services in a nationwide health care organization.
Make an impact on women's health
VA offers comprehensive women's health care, meaning that primary care providers provide general medical care for acute and chronic diseases as well as gender-specific primary care, which includes cervical cancer screening, breast cancer screening, preconception counseling, menopausal support and more.
We also provide a full spectrum of reproductive health services, such as contraception management, gynecological procedures, pregnancy support, and infertility care.
We seek to serve female Veterans throughout their lives, and enthusiastically welcome primary care providers, gynecologists, and more, so no matter your area of expertise, you can play a role in caring for our women Veterans.
A rewarding experience
We strive to provide a professional, supportive environment where our patients — and you — can thrive. When you dedicate your day to caring for our nation's heroes, you deserve employment benefits worth every second of your time. A career at VA will give you access to:
Paid vacation/personal time, paid sick leave (no limit on accumulation), paid parental leave, and 11 paid federal holidays
Group health insurance plans, including dental, vision, and long-term care, with many premiums paid by the federal government
Term life insurance, with family and additional coverage options available
Health care and dependent care Flexible Spending Accounts
Liability protection that provides immunity from personal liability for damages arising from medical malpractice or negligence
The Federal Employees' Retirement System (FERS): a 3-tier retirement plan composed of Social Security, FERS basic pension benefits, and the Thrift Savings Plan (TSP)
The advantages of working at VA don't end with competitive employment benefits. You can set yourself up for financial success by applying for VA scholarships and loan reimbursement programs:
Work at VA
We've promised Veterans that we'll provide quality health care and treatment regardless of gender, race or ethnicity, location, or socioeconomic status. By joining our team, you get to experience the pride of being a role model in Veteran and health care communities across the country.