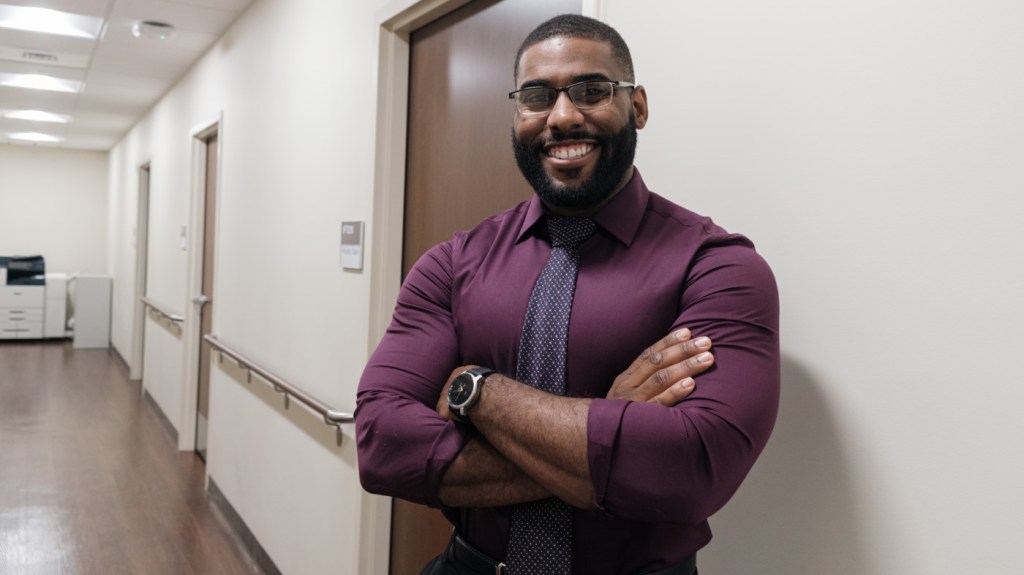 As a Veteran, you have a couple of tools that can give you an edge in getting a job at VA—most notably Veterans' preference. For Veterans and transitioning military personnel, Veterans' preference is a chance to be recognized for your military service in the application process.
With some help from Mike Owens, host of our weekly "Talk About It Tuesday" broadcasts on LinkedIn Live, let's take a look at how the Veterans' preference system works so you can avoid some common issues when you submit your VA application.
How Veterans' preference works
Veterans' preference provides a fair, uniform method to provide consideration to qualified Veterans seeking federal employment.
When an agency uses a category rating system, as VA does, preference candidates who have a compensable service-connected disability of 10% or more are placed at the top of the highest category on the referral list, unless that position is specifically scientific or professional at the GS-9 level or higher.
Candidates with a less than 10% disability rating, or no disability rating at all, are placed above non-preference candidates within their assigned category.
However, keep in mind that the use of Veterans' preference does not guarantee a job, and the use of the preference program is not to place a Veteran in every vacant federal job. There are always numerous applicants for VA and other federal jobs, and many ways an agency can fill a vacancy other than by hiring from a list of eligible applicants.
Confirming your Veterans' preference
It seems silly to say, but we'll say it anyway: as a Veteran, make sure the job you want supports Veterans' preference! Not every federal position is open to Veterans, and Veterans' preference does not apply to every position, so it pays to confirm.
At VAcareers.va.gov, we've taken the guesswork out of it and provide a search function specifically targeting jobs that are open to Veterans. However, you can also double-check by using the search function on USAJOBS.
"To be eligible, you have to make sure that the announcement gives Veterans a preference," Owens stressed. "Look at the sections that say who may apply. In order to receive Veterans' preference, that announcement has to specify they are using the Veterans' preference category."
When a job is open to Veterans, you'll see an icon that looks like a white shield or a badge on a green circle.
If you want to narrow your options down to jobs specifically offering preference to Veterans, you can also select the "Veterans" filter in your search.
"That way, you'll see all the positions open to Veterans," explained Owens.
Veterans' Preference eligibility
To secure your Veterans' preference, there are a few basic eligibility requirements that you must first meet.
"If you have been discharged honorably or have a general discharge, you are eligible for Veterans' preference," Owens said, but you'll still need to do some work to confirm your preference as part of the hiring process.
For honorably discharged Veterans, you will need to provide a copy of your DD-214, Certificate of Release or Discharge from Active Duty, or other acceptable documentation as part of your application. For disabled Veterans, be sure to complete SF-15 application.
"Anything you claim on your application here at VA, you have to prove it," Owens emphasized. "Make sure that you have the documentation in your application. If you don't have the documentation to prove it, you're going to disqualify yourself. Turn in your documentation!"
Exemptions to Veterans' preference
It is important to note that there are some exemptions for preference.
"If you are a retiree, and you hold the rank of O-5 and above, you are not eligible for Veterans' preference," said Owens, though he noted that retired officer-class applicants can still apply using the preferences for disabled Veterans.
There are also specific rules governing National Guard and Reserve service.
"If you served as part of the National Guard or Reserve component, but you only served in the active component for training purposes, that active duty time does not go towards your Veterans' preference time," Owens shared, noting that "some type of active duty outside of training" is required to earn preference.
Work at VA
Join a team where your experience matters, and where you can help Veterans just like you.