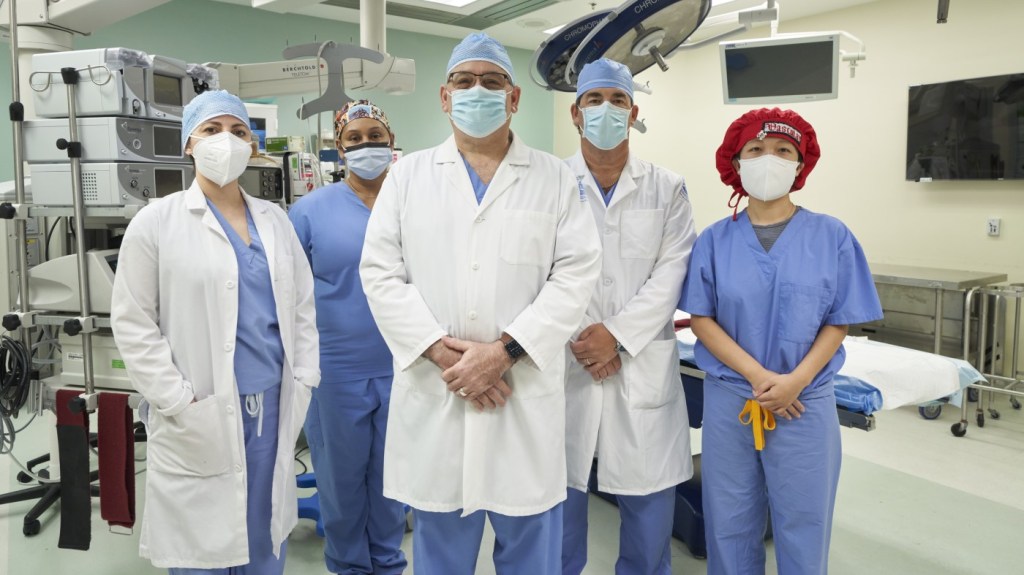 In response to the growing needs of our Veteran population, VA has made a commitment to hiring 52,000 employees by the end of fiscal year 2023. Filling these roles is a crucial step in assuring we're prepared to meet our Veterans where they live and how they need us.
Joining VA is a unique opportunity — you'll become part of the largest integrated health care system in the nation and have the chance to provide care that truly centers on building trusted relationships with our Veterans.
"I'm very thankful I got the opportunity to come in as a nurse at VA, to take care of Veterans, to make a difference, and for career growth," said Brittne Walker, who recently joined VA as part of our hiring surge. "I've been in health care for a couple of years. My dream is to become a doctor.".
Whether you're a Veteran, a military spouse, or coming from the civilian sector, there's a place for you and your talents at VA, and there's never been a better time than now to join our mission of service.
A role for you
As part of our goals for the year, we have been working to hire at least 30,000 employees just in our "big 7 occupations," the people that stand on our front lines every single day.
In addition to these critical-need positions, we're also hiring for numerous hourly jobs that need hard-working, dedicated employees. These jobs — mechanics, cooks, freight handlers, and more — keep our facilities running efficiently behind the scenes and provide unique ways to support the VA mission of serving Veterans.
Speaking of unique, we also have needs that may not spring to mind when you think of VA. We're hiring firefighters, police, locksmiths, and all sorts of other specialties to fill vital roles but aren't commonly associated with health care.
Speeding up the process
In an effort to speed up the hiring process, our senior leadership has directed human resources teams at each Veterans Integrated Services Network (VISN) to reduce the time-to-hire by 10% through process improvement and addressing "unique bottlenecks" across the country.
But that's just the tip of the iceberg. We've introduced more direct hire authorities for key positions. This allows us to bring you onto the job in about 40 – 60 days, compared to an average time-to-hire of 100 days.
VA has also coordinated an agreement with the National Federation of Federal Employees (NFFE) that will allow us to proceed with the next steps of the hiring process within 3 days of posting a job announcement, rather than the previous 15 days.
All that means swifter processing times for some positions, and a better chance of getting you to work faster.
Boosting benefits
The work we're doing isn't just about getting people onto our team faster. We're also working to make VA a better place to work for you.
Thanks to new investments supporting our employees, the percentage of VA staff receiving recruitment, retention, and relocation incentives has more than doubled this year when compared to last year.
We've also received approval to act on higher limits for student loan repayments and special contribution awards, while also eliminating limits on awards and bonuses available to employees.
All that is in addition to the generous compensation packages with paid time off, quality health-care options for your family, and federal retirement plans we already provide as incentives to get you excited for your first day at VA.
Work at VA
Bring your expertise to a career serving your fellow Veterans at VA.