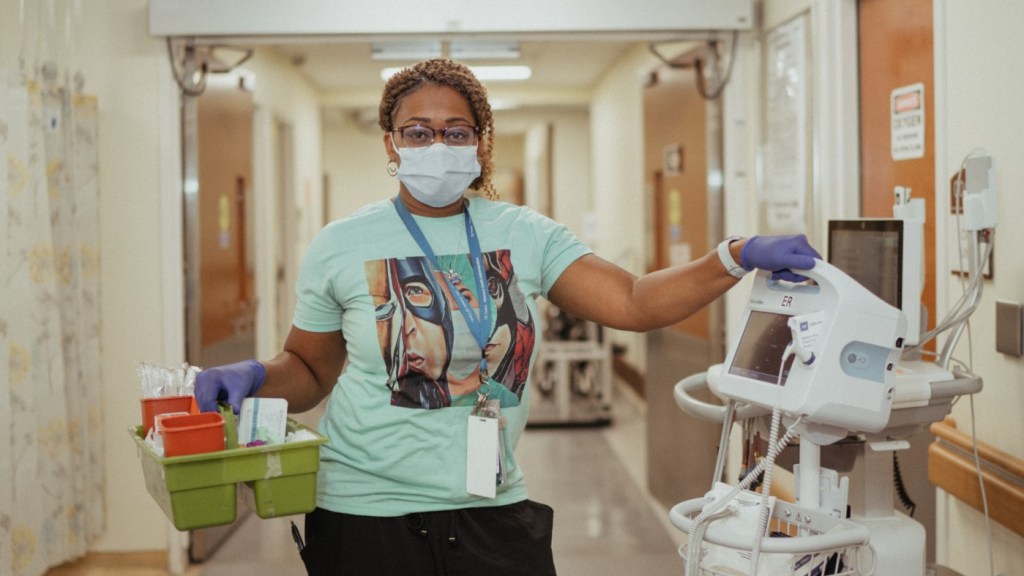 From generous benefits to work/life balance to our commitment to serving Veterans, there are many reasons to work at VA.
And who better to hear from than our employees themselves? Namely the 8,000-plus workers who've left reviews on Glassdoor — nearly 70% of whom would recommend starting a career with VA.
Just this year, reviews have come in from Florida, Kansas, Minnesota, New York, Oregon, Texas, Virginia, and more. The range isn't surprising. As the largest health care system in the country, we employ clinical and nonclinical professionals at almost 1,300 locations across the United States and its territories.
Top-tier benefits
Benefits were the most common theme among the doctors, nurses, administrators, and others who provided their input. In fact, nearly 14% of reviews highlight the benefits available to our employees, enough that Glassdoor cites it as one of the most frequent reasons to work at VA.
"Great people, great leaders, great benefits," wrote one anonymous reviewer. "An overall awesome place to work and grow your career."
Benefits were also among the key reasons cited by a medical support assistant in Ohio, a nurse in Texas, and a rehabilitation specialist in California.
And what exactly are those benefits? You name it, we've got it. Generous PTO. Scholarship and loan repayment programs. Federal health benefits. A three-tier retirement plan. The list goes on.
Best balance
A nurse in California wrote: "The VA is an awesome place to work. I have a great work/life balance."
Others chiming in on their positive work/life balance included a physician in New York, a psychiatrist in Florida, and a program analyst in Oklahoma.
"As a relatively new provider, the VA embraces the balance of work-life," wrote one physician assistant.
As our team can attest, with 36 to 49 paid vacation days per year, as well as 11 federal holidays and flexible scheduling options, we encourage you to enjoy life and get more out of your "me" time.
VA has something you won't find anywhere else: the mission to honor America's Veterans by providing exceptional health care that improves their health and well-being.
A unique mission
A human resources manager in Colorado listed their top pro as "giving back to those who gave and paved the way for others."
"Working for the VA provides a unique opportunity to make a meaningful impact in the lives of veterans, their families, and the broader community," said an IT analyst in Ohio. "Overall, the VA is a rewarding and fulfilling place to work for individuals who are passionate about serving others and making a difference in their communities."
A medical student from Illinois wrote: "Helping Veterans is near and dear to my heart."
As you can see, at all levels of employment and at all locations throughout the country, our team is dedicated to providing helping and healing hands to the men and women who have devoted so much to our country.
Top place to work
We've been honored as a top place to work a few times — including being named in the top 5 Best Places to Work in the Federal Government and earning a spot on Forbes' America's Best Employers list for two years in a row — but there's nothing like hearing it directly from our staff.
As one of our directors from California put it, our organization "is geared to meet the specific patient needs of Veterans," while an occupational therapist in Minnesota noted that the "strong team and trustworthy administration" made it so "there are no cons."
In fact, when asked about any potential negatives, a registered dietitian in Arizona said, "Can't think of any at the moment. I love my job."
Work at VA
There are many reasons why VA is rated so well by our teammates. Chances are, you'll agree.